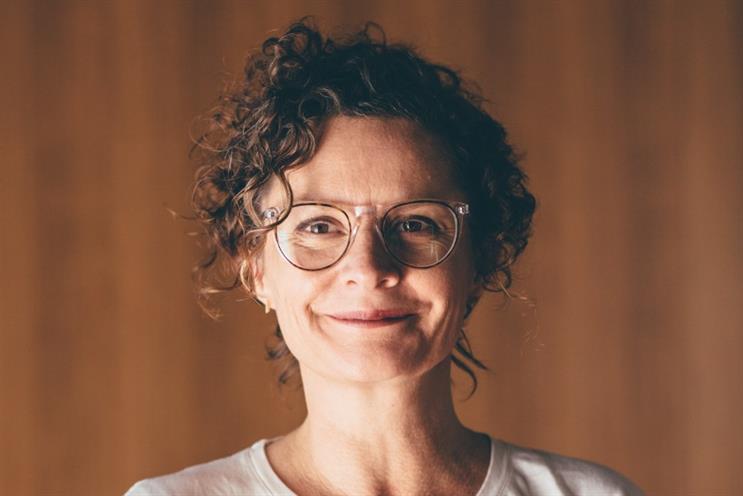 Sonos' wireless speakers consistently receive five-star ratings from the tech and music press (including Marketing's sister title, What HiFi?), as well as on retailer sites.
The brand was early to target modern audiophiles with high-end speakers that can stream music wirelessly, meaning users can listen to their entire collection anywhere in the home.
The brand is well-loved among its core base, but now wants to educate a wider audience about what it does. However, with cheaper competitors (like Samsung) now muscling in, Sonos has its work cut out persuading consumers that not only do they want wireless speakers, but also that those speakers are worth paying up to £420 a time for.
Chief marketing officer Joy Howard, who is seven months into the job, says anyone who streams music at all is a prospective Sonos user.
She tells Marketing: "We've learned a lot over the past couple of years. We've had a lot of success in spreading awareness about Sonos. But we almost forgot we're really trying to drive adoption of a disruptive tech. That was a strong insight for me in first few days I had here."
Howard has ambitions to close the big gap between the number of people paying to stream music, and Sonos' sales.
"It's not about [our] year-on-year growth, which is phenomenal, it's more about whether we are capturing the full opportunity," she adds.
To put this in context, Spotify alone has more than 75m active users, and 20m paying subscribers. There's no reason, then, in Howard's eyes, that those 20m shouldn't be Sonos customers, along with anyone who subscribes to other music services.
She explains: "My intuition is that the gap between awareness and consideration is larger than it should be [due to] people not understanding what the product is."
Finding the right CMO
Part of the problem is that Sonos left the CMO role open for 18 months, meaning marketing had been left to the brand's agency, 72andSunny, and its co-founder, Greg Perlot, notwithstanding anyone else who wanted to pitch in.
There's also the fact that, ideally, the Sonos system requires more commitment than buying just a single speaker. To maximise its potential, several are required, so that music can be played wirelessly and simultaneously in different rooms. That means persuading consumers to fork out hundreds of pounds.
Then there's the Sonos app. While it is easy to use, it means that someone who wants to listen through the Sonos speakers, but normally uses the Spotify app, for example, has to stream their music via the Sonos app instead. Defaulting to the Spotify app is a habit that's hard to break. When asked by Marketing whether this might change, Howard concedes that the brand is "keenly aware" consumers want to keep using their usual music apps.
It's so easy to fall into the trap of thinking about brands in this static way when you've worked on such different categories before.
Then there's Trueplay, an 'audio geek' function that lets users 'tune' their Sonos speaker to the room, as one might do with a professional hi-fi system.
Lastly there's the fact that Sonos is uniquely dependent on its streaming partnerships. If Spotify, Google Music and TuneIn revoked third-party access to their services, that would be that.
Explaining all of this is a tough challenge for any marketer, not least Howard herself, who is new to technology.
She earned her senior marketer stripes as vice-president of marketing at outdoor clothing brand Patagonia, vice-president of global marketing at Converse and global marketing director for Coke.
Howard says: "It's so easy to fall into the trap of thinking about brands in this static way when you've worked on such different categories before."
She has turned to the work of communications academic Everett Rogers, and his 'diffusion of innovations' theory, to help shape her strategy at Sonos. This is the premise that the adoption of new technologies or behaviours doesn't happen all at once. Rather, there are the innovators and early adopters – familiar terms to anyone in technology – and then segments of the mainstream, who prefer to see evidence that the technology works, or improves their lives in some way.
"We need to help people, if they can't observe [how the technology works], and explain what it is, and persuade them it's really simple," says Howard. "We need to lower the risks of them using it, and that's maybe not the sort of thing you think about through the classic funnel."
In short, it's education, and that's been the focus of Sonos' recent campaign featuring musicians Q-Tip, Gary Clark Jr, St. Vincent and producer Rik Rubin. Both Rubin and Q-Tip are on Sonos' board of advisers.
The campaign came about partly because of Q-Tip's frustration that many people didn't understand the full benefits of Sonos. Howard describes the spots as a "window" both into artists' creative processes and how Sonos itself works.
The brand will build on its artist ties for future campaigns, says Howard; a technique adopted by Apple to push its Apple Music streaming service – which is, incidentally, coming to Sonos next month.
And does Howard hope Sonos will eventually achieve the same kind of sheen as Apple?
"I had this conversation with our CEO and head of product the other day," she says. "[They] asked me: who's done what you're trying to do?
"Google was able to focus and harness search in a way that drove rapid adoption, based on a single experience. Then, of course, there's Apple and smartphones. But outside those two, it's hard to think of any that have done what we're trying to do."
To date, Sonos has focused its brand efforts largely on its home market. Figures from Kantar US show the company spent $16.6m on media in the first half of 2014, dropping to $10.7m over the same period in 2015.
Figures from Nielsen in the UK peg media spend between January and September in 2013 at £1.13m, dipping slightly to £1.11m over the same period in 2014. Spend dipped significantly for the same period in 2015 to just £60,000, although this is likely to be because the figures don't take into account Sonos' latest TV campaign.
Howard says Sonos will boost its presence in the UK. The company opened a studio in London's Shoreditch in September to host intimate, tech-powered gigs. The space features modular panels to allow performing artists to 'tune' the room, not unlike with the Sonos speakers themselves.
Howard says: "There's so much opportunity for us, and to open the doors on the company and let people see inside."