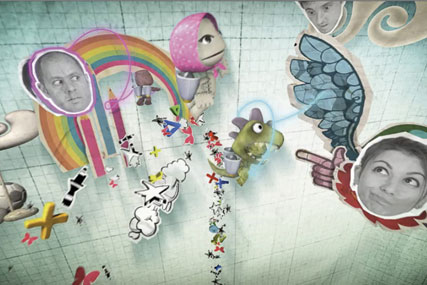 The pitch, which is being handled out of Sony's London office, is understood to be primarily digitally based, although agencies have been asked to supply strategy and above-the-line credentials as part of the tender.
At least two agencies have been invited to submit credentials for the pitch, with chemistry and briefing meetings under way. Markets are thought to include the UK, Germany, Sweden, Finland, Spain, Switzerland and Italy.
TBWA\London creates advertising for the PlayStation 3 console, but this activity is not thought to be affected by the games pitch.
Agency Republic handles UK digital activity for the console.
The pitch comes as PlayStation 3 looks to move the gaming experience to a more social and competitive online environment.
Pitching agencies are expected to deliver on a series of digital credentials including social media, online gaming and digital advertising.
SingStar is among the range of games that Sony Computer Entertainment produces for PlayStation.
Other games in Sony's portfolio include titles such as Hard Rain, Gran Turismo and Little Big Planet.
In June, SCEE signed up the 80s chart acts Belinda Carlisle and Vanilla Ice to front a summer-long music-themed campaign for the music-game series SingStar.
A spokesman from Sony Computer Entertainment Europe denied that there is a pitch.