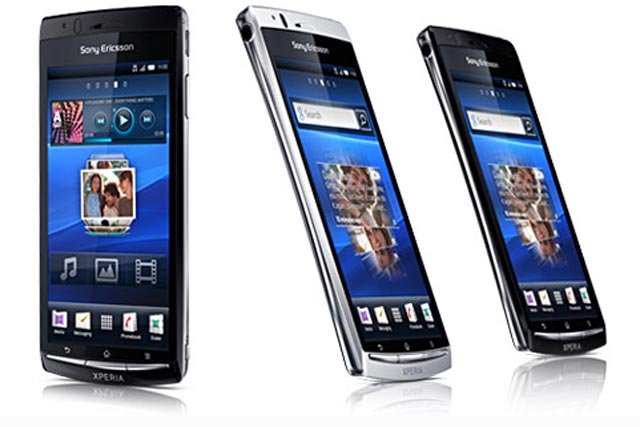 Sony Ericsson has halted falling sales and the losses of 2009, and the company has returned to profit. However, it has yet to regain market share as competitors such as Samsung, LG and HTC have moved strongly into the smartphone market.
The brand plans a number of launches this year, and hopes to build its position in the smartphone market.
According to Nathan Vautier, managing director of Sony Ericsson UK, the brand aims to be known as best-in-class in entertainment in the Android phone market. The Arc will be pitched as a high-end phone, to compete directly with the likes of the Apple iPhone.
The Xperia Arc is has a particular focus on video capture and replay. It uses the latest Gingerbread Android platform and, Vautier says, will be future-proofed to take new Android upgrades when they become available, which previous Sony Ericsson smartphones could not.
David Hilton, marketing director at Sony Ericsson UK, said: "Apple brought something new in with the iPhone. With Sony technology we can now bring in something new and it can give us a competitive advantage."
The phone will eventually also be connected to Sony's Qriocity media-on-demand service.
Vautier said it was"Time to get the knives out – it's time to fight back," against market leader Apple.
Hilton described the Arc's shape, which is thinner in the middle than it is at either end, as "a nice marketing point, but it is also part of the design and an ergonomic point".
Previous Sony Ericsson smartphones, even those using the Android platform, will be sidelined in favour of the new models, beginning with the Arc.
Vautier said: "We are not taking the X10 further forward, although we will be introducing multi-touch to bring out the functionality."
The Arc will be available towards the end of Q1, and will be backed by a full marketing campaign and newer models to be introduced throughout the year.
Sony's global marketing chief Lennard Hoornik left the company in November, and several marketing staff left as the company moved its headquarters from Farnborough to West London, although Hilton said new positions in the UK team had now been filled.