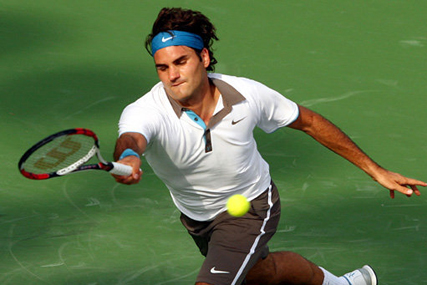 Sony is promoting its sponsorship of the tournament, by allowing the Foursquare user who becomes "mayor" of a court to toss the coin before a match to decide which player serves first.
Fans who attend the Sony Ericsson Open and "check in" at designated venues at the event through Foursquare on their mobiles could also win the chance to win discounts on tickets, access to post match press conferences and autograph signings.
Foursquare users will also be able to use the website during the tournament to access tips and match results.
Stephan Croix, vice president, head of global marketing partnerships at Sony Ericsson, said: "The partnership with Foursquare is a great way to reward tennis fans and engage with people through their smartphones.
"We think this is a fantastic way to build on the success of the Sony Ericsson Open and continue to find ways to improve the experience for tennis fans."
Foursquare, which preceded the similar app Facebook Places, rewards its users who "check in" at various locations by offering them virtual badges as well as discounts or special offers.
Caroline Woznaicki, the world number one, said: "I love the idea that Sony Ericsson and Foursquare are giving fans the chance to become a key part of the game, rather than just being spectators.
"The Sony Ericsson Open is always an amazing tournament on the tour, so it seems natural that we give the fans the ultimate tennis experience here in Miami."