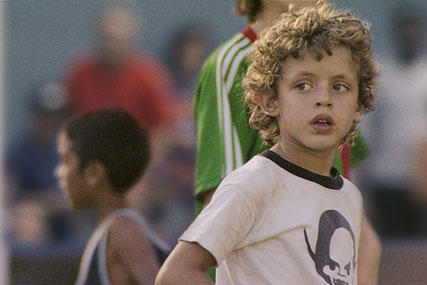 The business under review is thought to concern a new project for its television range, and is expected to result in an international ad campaign running next year.The electronics giant has sent out a request for information to agency networks via its Japan office.
Sony's initial approach includes a question to agencies asking whether they have potential conflict in markets including the UK, Germany, France, Turkey, Sweden, Italy and Russia. Kenya and South Africa are also mentioned.
The pitch is not believed to directly affect Sony's relationship with Anomaly, the brand's advertising agency in Europe. Sony Europe handed its £50m creative account to the agency in December 2009, after a two-way pitch against the previous incumbent, Fallon – which had created the iconic campaigns "balls", "paint" and "PlayDoh" for Sony's Bravia TVs.
The company's most recent major ad campaign was a TV ad by Anomaly featuring the Brazil and Real Madrid footballer Kaká showcasing the brand's 3D TVs.
A broader Sony Electronics brand campaign, also created by Anomaly, launched in April this year. Two television ads, one of which featured children playing football, illustrated that everything looks bigger on a Sony Bravia TV.
Ben Moore, Sony Europe's vice-president of communications, said: "We are extremely happy with the work we've produced so far with Anomaly in Europe and it is proving very successful."
Last week, Campaign revealed that Sony Computer Entertainment has kicked off an international advertising pitch for its PlayStation 3 games range.
The games pitch is being handled out of Sony's London office and is thought to be primarily digital based, although agencies have also been asked to supply strategy and above-the-line credentials as part of the tender.