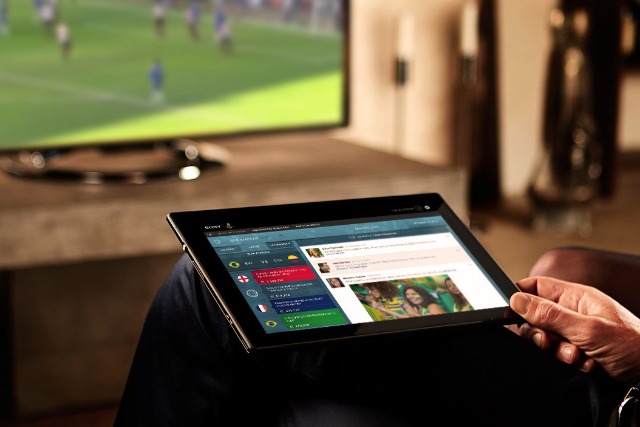 The 'One Stadium Live' network launches today and curates social media content across different languages into the most "popular, relevant and recent" football topics taken from Twitter, Facebook and Google+.
Content will be available English, Portuguese, French, German, Spanish and Japanese and will be curated during World Cup matches by a 32-strong multi-lingual editorial team. The team will also filter out any profanity that could reflect badly on the Sony brand.
One Stadium Live was created by Isobar and aims to provide the "ultimate second screen experience" in real-time, with content optimised across mobile, tablet and desktop computers.
The website is designed to appeal to football fans who want to instantly see and join in conversations with anyone, not just those who they are already connected to or have actively searched for.
Technology from analytics company Luminoso will use "natural language processing" rather than key words to allow the website to group conversations in different languages into relevant topics.
Sony will raise awareness of the site with notifications to Sony's 20m follower fan base, with the most popular conversations hosted on to the brand's social and paid channels.
It is understood Sony considered offering items from its product range as incentives to drive take up of the site, but was unable to do so because of the logistical difficulties with such a global initiative.