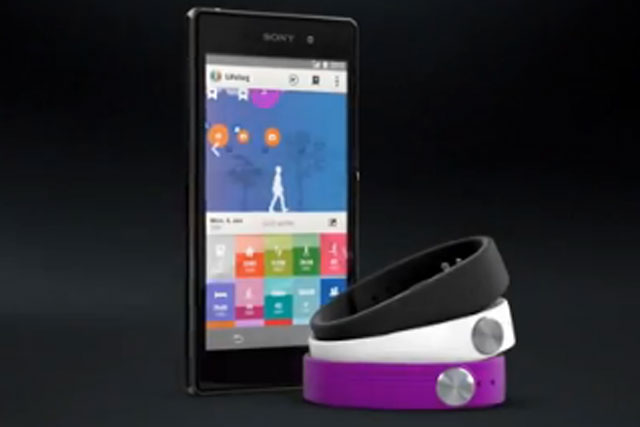 The SmartBand wearable device is waterproof and designed to be worn 24/7, and is the first product in a new Sony SmartWear range, which will combine wearable devices with Xperia smartphones and the Lifelog app.
Lifelog can see if you have been "walking, running, cycling or travelling by train and how you've slept", says Sony
It also keeps a history of the photos the user has taken, the music they have listened to and social interactions with friends, and is part of a proposition to show "how much you live".
The app also has a "life bookmark" key that will allow you to log special occasions such as a visit to a great restaurant, a "beautiful" sunset or the hearing of an "amazing" song.
Adrian Moxley, chief marketing officer and co-founder at visual classification company WeSEE, said: "Based on use, [wearable] devices will be able to offer personal recommendations for entertainment, shopping and dining, and of course, keep us plugged into social."
"Brands must consider consumer concerns regarding the amount of personal data being collected on them. With many individuals fearing a 'Big Brother' style future, successful brands will be those that mine data and show consumers that they are doing so to provide superior user experiences."
Sony's SmartBand is designed to "seamlessly" interact with smartphones and will vibrate when people receive a call, message or other notification.