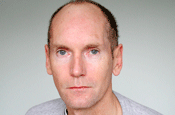 The Gorgeous director came on board after film commitments led to Michel Gondry passing on the script.
The ad, devised by the Fallon creative director Juan Cabral, will follow the pattern set by its predecessors and will be a colour-based stunt.
The script is understood to be based around giant, animated Play-Doh-like characters which will travel around New York at high speed. Shooting is scheduled for the start of August.
Fallon won two consecutive Gold Lions for its previous two ads for Bravia, "balls", directed by Nicolai Fuglsig, and "paint", directed by Jonathan Glazer.