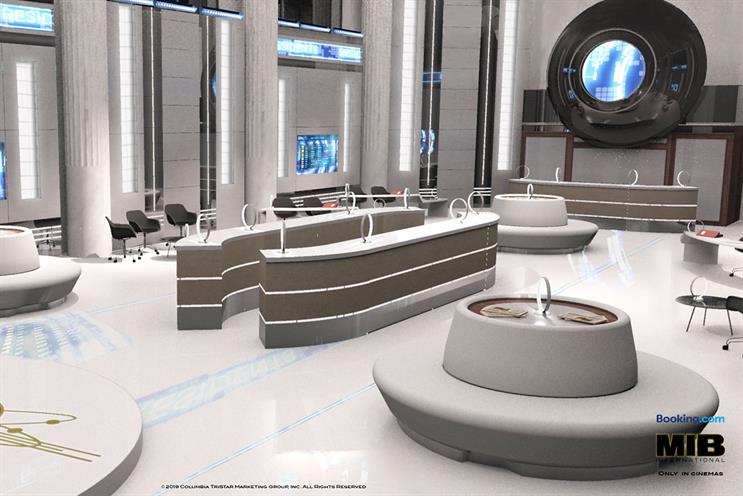 Sony Pictures and Booking.com are offering Men in Black fans a chance to stay in the London headquarters featured in the film.
Ahead of the release of Men in Black: International, guests will be able to explore a selection of original set pieces that the agents used to interact with aliens in the movie.
The entrance of the recreated HQ is a grand, traditional building barely noticeable from the street. Guests will enter through an industrial space with just a subtle identifier in the centre, much like in the film.
Upon confirmation that they are the latest Men in Black "agents", they will be fitted with a black suit and sunglasses, and a doorway will slide open to reveal the first of many "interstellar" experiences.
The main hall includes a recreation of the all-seeing eye, which features prominently in the film, while the bedroom was inspired by the futuristic world of Men in Black.
There are only two nights are available to book through Booking.com, for two people per night.
Andre Seddoh, vice-president of international marketing partnerships at Sony Pictures, said: "The collaboration has enabled us to offer a once-in-a-lifetime opportunity to stay in a recreation of the London MIB HQ and extend the hidden universe of Men in Black: International from the big screen and into the real world."