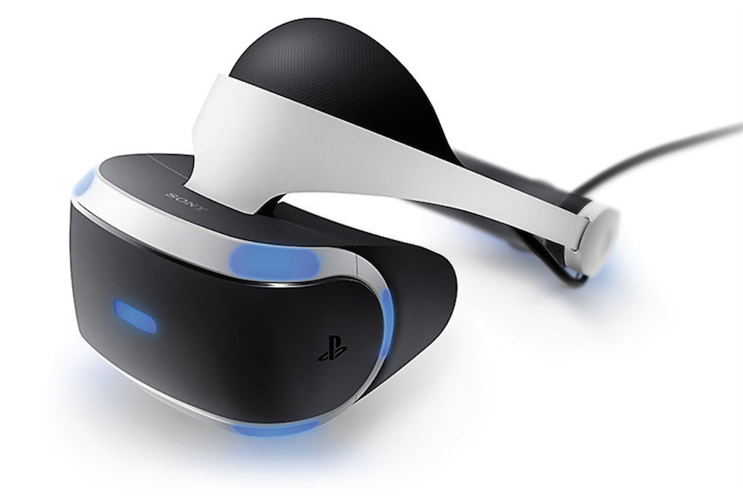 Sony prices PlayStation VR to beat rivals
Sony has revealed that its virtual reality headset will cost $399 (£282).
That makes it $200 cheaper than Facebook's rival Oculus Rift and $400 less than HTC's Vive.
Although the PlayStation VR is seen as being less advanced than its two rivals, many experts think it will outsell them.
However, the disclosure that it will not be released until October means Sony will fail to meet its earlier target of the first half of 2016.
The Japanese company also revealed that it expects more than 50 games tailored to its headset will be available at its launch.

Source: BBC
Instagram to ditch chronological feed
Instagram plans to begin testing an algorithm-based personalized feed for users, similar to one already used by its parent company, Facebook. That means it would shift away from the strictly reverse chronological order that the service has used since it began in 2010.
Instead, Instagram will place the photos and videos it thinks you will most want to see from the people you follow toward the top of your feed, regardless of the time those posts were originally shared.

"On average, people miss about 70 percent of the posts in their Instagram feed," Kevin Systrom, co-founder and chief executive of Instagram, said in an interview. "What this is about is making sure that the 30 percent you see is the best 30 percent possible."

Source: New York Times
Avon to move headquarters from US to UK
Avon is to relocate its corporate headquarters to the UK and cut 2,500 jobs as the US cosmetics company best known for selling beauty products door to door looks to reduce costs.
The move comes three months after the group spun off its North American business and is part of a three-year turnround strategy.
The company said it would "reduce corporate infrastructure and will transition, over time, the location of Avon's corporate headquarters to the United Kingdom, where the company has significant commercial operations".
Avon will retain its US incorporation or domicile and keep its New York listing. But it said it would move "core enterprise functions" to the UK, to "realise benefits of scale".

Source: FT
Samsung introduces social media app Waffle
On the heels of closing video watching app Milk Video, Samsung is now trying to get into another hard-to-crack medium with a new social media app named Waffle.
Using a familiar grid layout, Samsung hopes to connect its users via the same way they're already connecting.
Once you post a picture, others in your social circle can post additional images around it, creating a 'waffle' of socialisation.

Source: The Next Web
Catch up with some of our longer reads...
It's tempting (and useful) for marketers to put people in neat demographic boxes. But, as consumer lives become more fluid, age-agnostic and globally minded, is it time to put a stop to generational generalisations, asks Rebecca Coleman.
At a time when parenting is endlessly interrupted by digital communication and social media, brands must beware of exacerbating the pressure on women, writes Nicola Kemp.
If you watch one video today...
...hear what the public think of the Conservative government spending £5m to promote the new National Living Wage.