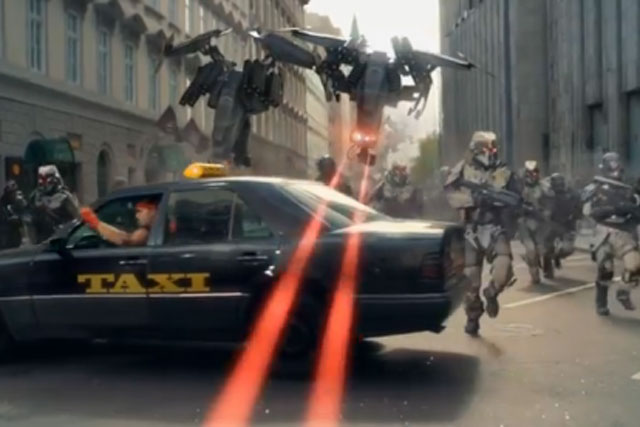 The console, which went on sale in the US on Friday 15 November, quickly passed the million-sales mark, although many customers have complained that PS4 is prone to glitches.
To build up anticipation ahead of PlayStation 4's release in Europe on 29 November, Sony has launched a new TV ad as part of its ongoing #4thePlayers campaign. The ad shows the real and virtual worlds colliding from the perspective of a gamer in the passenger seat of a car.
Last week, the brand installed huge glowing PlayStation symbols on London's Oxo Tower to promote the launch of the new console.
In October, Sony released a film charting the history of its PlayStation console. The clip used a steadycam shot, beginning in an inner-city London flat in 1995, the year the first PlayStation was launched, and ending with a present-day shot of the PlayStation 4.
Microsoft's rival console Xbox One goes on sale across both the US and Europe this Friday 22 November.