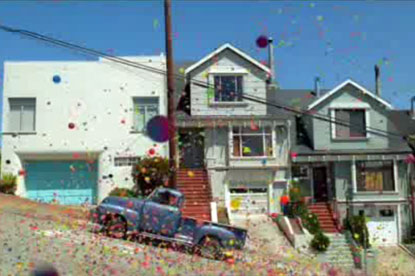 The agencies were selected following an initial pitch against Naked, 180 Amsterdam and The Engine Group, who have now been dropped from the review.

Fallon and Anomaly are being issued a new brief today, which they will be asked to present on in two weeks' time.

A result is respected shortly after as Sony is understood to be planning a campaign to launch by the end of the year.
The pitch, which is being handled by the AAR, kicked off in August, with Sony's vice-president of communications for Sony Europe, Ben Moore, citing the "fragmentation of traditional media and the rise and increasing importance of the internet and social media" as the catalyst for the review.

Fallon has handled the Sony Europe business for the past six years, producing iconic ad campaigns for the Bravia brand including "balls", "paint" and "Play-doh".