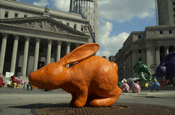 Sony has committed to a two-year deal to sponsor England's home qualification matches and away friendlies. The package also includes credits around ITV's highlights programming.

The electronics group will use the sponsorship to support its range of audio-visual products, with a focus on the Bravia TV range.

The deal covers sponsorship around live streaming of games on itv.com and an interactive element on ITV Local.

Coverage of England internationals on ITV1 begins tomorrow afternoon at 4.30pm, with a show presented live from Wembley by Steve Rider.

Matt Coombe, the general manager, marketing, at Sony UK, said: "With Sony's global commitment to Fifa, the ITV sponsorship is the perfect way to amplify our existing involvement in this space, especially as football will become more of a focus in our strategic direction over the next 12 months."