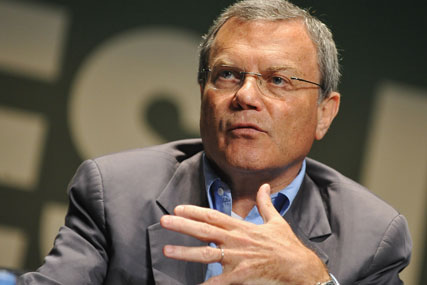 MediaCom Create has devised the 'Open Doors' campaign, working pro bono, which illustrates Coram's mission to "open the doors of opportunity" for thousands of children in London and across the UK.

And Sorrell has appealed to media owners to support the 'Open Doors' campaign. He said: "Coram is a hidden gem, which does fantastic work to transform the lives of thousands of vulnerable children.

"I urge the rest of the media community to support Coram in whichever way possible to help open the doors of opportunity for children in London and across the UK."

The campaign, which is also planned and bought by MediaCom, will break this week in print and will be supported by digital activity. Cinema ads are also being planned for later this year with Pearl & Dean signed up to support the initiative.

Dr Carol Homden, Coram's chief executive, said: "Coram helps children facing loss to feel safe and loved, and to have access to education and opportunity.
"Today six of our children's projects are the first, the biggest or the best in the country, yet we are one of the nation's great untold success stories.

"That's why we are delighted to have the support of Sir Martin Sorrell and his creative teams to help us launch our first advertising campaign. We want everyone to know our story, so that Coram can reach greater numbers of vulnerable children and gives them a better chance in life."

Coram claims to be the UK's first children's charity, established as the Foundling Hospital by Thomas Coram in 1739. It helps more than 15,000 children and young people each year.
Historical figures who have given money to the charity include Charles Dickens, George Frederic Handel and William Hogarth.