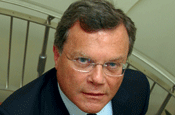 His call came as the Advertising Association moved closer to a partnership with the Government on an action plan to tackle rising obesity levels.

Agency representatives, advertisers and media owners met at the AA's London headquarters yesterday to discuss what Baroness Peta Buscombe, the AA chief executive described as "an incredibly powerful initiative".

Speaking at the AA's summer reception at the Houses of Parliament, Sorrell, the WPP chief executive, said the business had always been associated with encouraging greater consumption.

Now its challenge was to encourage people to think about conserving natural resources and consume in a less profligate way.

With the threats of more restrictions on alcohol promotion and on advertising to children, the industry should be spending more time helping the Government and COI address important social issues, he said.

Sorrell's urging of a change of mindset came as the industry braces itself for a possible economic downturn. He said he expected 2008 to be a good year for the business. However, the immediate future was gloomier, with echoes of the economic problems of the 90s and before.

Nevertheless, he claimed the news was not entirely bad. Regions such as Asia, Central and Eastern Europe were showing significant potential while the BBC, buoyed by the licence fee, was leading the growth in new technology.

"The BBC has developed the most powerful website that we see around the world," he said. Moreover, the internet would this year surpass TV in terms of revenue.

"There will not be a recession, but slower growth," he said, urging the industry to ensure it applied its creativity to the new technologies so that they could be used to do innovative things."