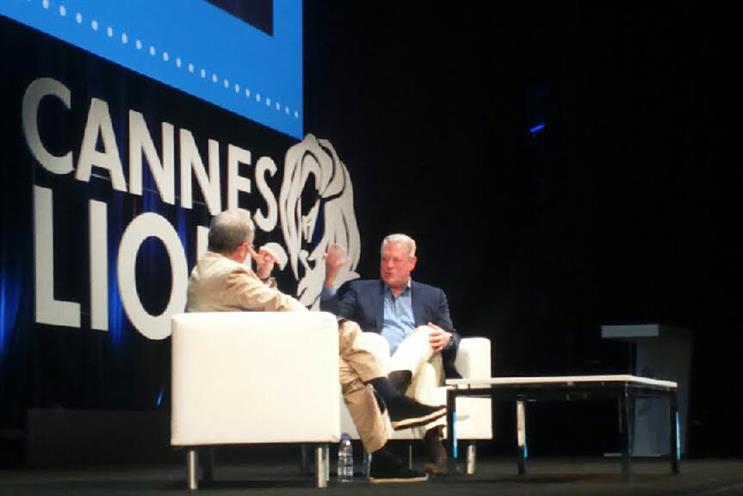 Sorrell made the promise during his interview with former US vice president Al Gore at the Cannes Lions International Festival of Creativity today.
He offered to join Publicis Groupe's chief executive, Maurice Lévy, and other heads from the big six marketing networks, on stage at Cannes in 2016 to say that while they disagree on matters of business, all support the climate change movement.
Sorrell then asked Gore if he would return to Cannes next year to preside over the pledge, to which Gore replied "absolutely".
Sorrell began by talking about his first meeting with Gore 18 months ago, when the former vice president approached WPP to create a campaign for his non-profit organisation, The Climate Reality Project, which seeks to pressure governments into reducing carbon emissions.
Gore then talked briefly about his life since leaving the White House before making a sustained case for supporting the climate change movement. He denounced climate change deniers as comparable with the "evil" tobacco lobbyists of the past.
"We will win but we need to win faster," said Gore about the climate change movement. "Every day we put 110 tons of pollution into the air. The cumulative effect of human pollution is the equivalent of 400,000 Hiroshima atomic bombs going off every day."
Gore was a popular speaker with the crowd. He scored a big laugh by jokingly criticising Sorrell's interviewing style of asking new questions before he had a chance to answer the previous one, and received a standing ovation when he left.