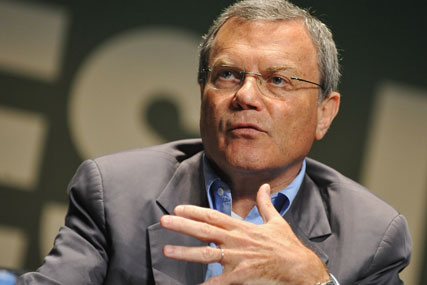 Adam & Eve leaders David Golding, James Murphy and Ben Priest are set to move out of the warehouse they have called home since launching in 2008 to join the London headquarters of DDB Worldwide.
When the trio opened the agency they were embroiled in a bitter legal dispute with Sorrell centred on allegations they were in breach of contract.
The ensuing legal wrangle was finally resolved in November 2009, one week before the case was due to be heard in the High Court, with a confidential settlement rumoured to be in excess of £700,000 and a humbling apology from the trio.
Talking to Campaign, Sorrell said: "Good luck to them, they've done really well."
The newly merged agency will become Adam & Eve/DDB, led by Murphy as chief executive.
It comes despite Omnicom repeatedly stating its focus is on expanding business outside the US and UK, and follows Adam & Eve denying they had any interest in joining a major network.
Sorrell said: "It sounds to me the triumph of implementation over strategy. It goes to show that DDB needed some help."
DDB UK lost its £36m Virgin Media business to Bartle Bogle Hegarty in December and four top creatives to DLKW Lowe in the last year.
Earlier, Sorrell had recounted to an International Advertising Association room about his personal trials when he had acquired Ogilvy & Mather in 1989.
He said: "The biggest challenge was David [Ogilvy]. There were some interpersonal dynamics going on there, which we didn't know how serious they were at the time."
WPP's leader admitted the Financial Times had watered-down Ogilvy's remarks about him being an "odious little jerk", saying "it was actually odious little shit".
The 67-year-old leader revealed that he managed to change Ogilvy's opinion of him by doing his homework before they met. He read all his books and was able to recite salient points in big chunks. Sorrell said: "He was my friend for life after that."
However, the former Saatchi & Saatchi financial whiz kid turned global conglomerate leader, said that the defining deal with Ogilvy had also cost him.
He said: "I made my biggest mistake, at least the biggest mistake I'm going to admit publicly. We funded the deal with half debt and half preferred equity.
"I'm supposed to know about these things and I didn't figure out that in a recession preferred equity becomes debt, because the equity doesn't move up to the conversion price.
"I learnt a very tough lesson. I didn't wake up until that fact until 91-92, and the rest is history.
"I can assure you that today Ogilvy is worth a fortune. It's not worth £835m, it's worth far more than that."
Follow Arif Durrani on Twitter @DurraniMix