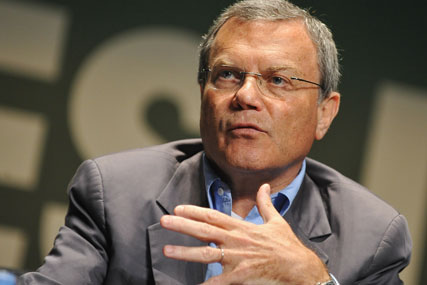 Talking at the World Retail Congress in Germany yesterday (26 October), Sorrell also consulted his crystal ball, and changed his prediction for global economies from a 'LUVVY-shaped' recovery to a 'LUV-shaped' recovery.
The term 'LUV-shaped' was coined last year and is meant to convey predictions for economic recovery across different global markets: L-shaped in Western Europe, U-shaped in the US, and V-shaped in the so-called Bric nations (Brazil, Russia, India and China).
This summer Sorrell reacted to the US economy's quicker-than-expected economic recovery by describing it as 'LUVVy-shaped'.
But yesterday he said: "LUVVy was to take into account that America's recovery was more V-shaped than U-shaped and that has continued in the third quarter. But I don't think that can go on forever and we might see a rebalancing next year. I think next year is more likely to be LUV-shaped."
He also said – ahead of the publication of WPP's third quarter results on Friday – that WPP has enjoyed its best quarter in 10 years, thanks to a surge in adpsend from consumer goods manufacturers and retailers.
He said that WPP clients were making a return to traditional advertising media and becoming less focused on online price promotions, a trend he attributed to companies rebuilding their brands.
But he added that while UK sales were "strong", that the impact of the government's public sector cuts would inhibit growth, although he discounted the prospect of a double-dip recession.
"There are three levels of growth – the Brics at the top, the US and Germany in the middle and slow growth from Western Europe, which includes the UK, at the bottom," he said.
It is almost a year to the day that Sorrell changed another of his predictions on the global economy – on 30 October 2009 he updated his prediction from "L-shaped" to "LUV-shaped".