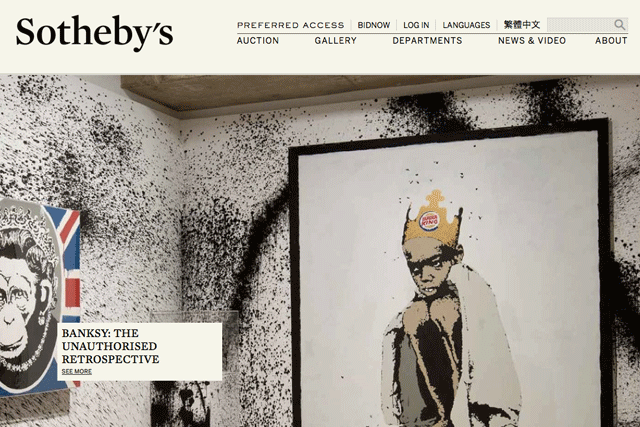 There was no incumbent on the business. TBWA\London has been working on a project basis with Sotheby's over the past two months and will now run the formal global account.
TBWA\London will lead the account with immediate effect. The remit includes creating a global brand campaign as well as marketing and advertising to support key auctions.
Sotheby's was founded 1744, and is best known for its auction houses in New York, London, Paris, Geneva and Hong Kong.
It has now broadened its remit to include private gallery sales, art-related financing, selling wine and diamonds and education programmes. Sotheby's has 90 offices in 40 countries.
Alfredo Gangotena, the chief marketing officer of Sotheby's, said: "TBWA's world-class creative credentials and their experience in building iconic global brands gives Sotheby's an ideal partner as we take our company to the next level.
"Sotheby's is a vibrant worldwide art business that unites collectors with the artwork they treasure."
Sotheby's became the first international auction house when it expanded from London to New York in 1955. It is also the oldest company listed on the New York Stock Exchange.
The win adds to TBWA's other luxury clients, which include Four Seasons, Infiniti and BNY Mellon.
Rich Stainer, the chief executive of TBWA\London, said: "Sotheby's is an iconic brand with an incredible legacy and brand equity. We're looking forward to working with them to help enrich that legacy and extend that equity into the future."