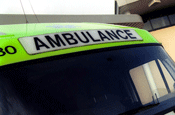 The agency picked up the business after a pitch against undisclosed agencies, which was handled by the Haystack Group.
Soup will now work with BMI to develop the online brand positioning and digital content strategy as well as consulting on the company's communications requirements across all relevant channels.
BMI is the largest private medical provider in the UK, handling over 250,000 inpatient and 750,000 outpatient visits each year.