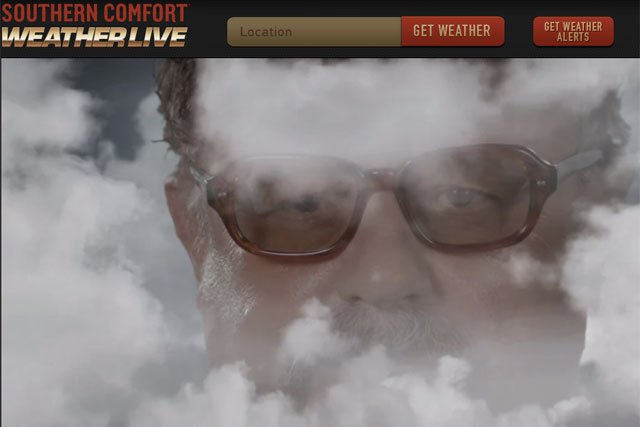 The new work features the character that walked down the beach in tight swimming trunks and loafers giving his take on the weather, under the continuing 'Whatever's Comfortable' strapline.
Entering a location at www.comfortableweatherguy.com loads a video of the comfortable weather guy experiencing the local weather conditions in the style of the beach ad.

For example, today in London, he appeared with a drink in the snow. In a video for hotter climes, "comfortable weather guy" cools himself down by "sexily" rubbing an ice cube from his drink against his body.

There is a selection of 80 videos covering both weather type and severity on the website, which was built by Wieden & Kennedy New York and works on most tablets and mobile devices, as well as PC.

The main intro video is once again accompanied by 'Hit or Miss' by Odetta from the beach TV ad.

The copywriter for the campaign was Nick Kaplan, the art director was Jeff Dryer and the director was Tim Godsall at Biscuit Filmworks.

The executive creative directors were Scott Vitrone and Ian Reichenthal.
The campaign is fully integrated with social networks, with each weather forecast shareable on Facebook and Twitter. Users can also get a daily updates sent to them.