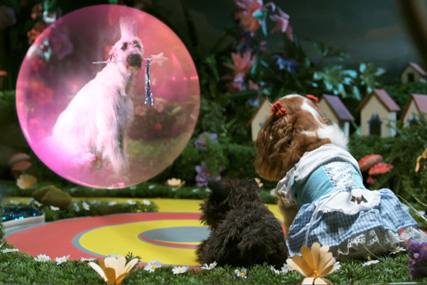 The humorous spot sees the dogs acting out some of the film's most iconic scenes, such as when Dorothy first arrives in Oz, and when she discovers that the wizard is a fraud.

Every character in the film is played by a dog, except of course, for the Wicked Witch of the West, who is played by a cat.

The viral has been released in support of the BBC's search to find a dog to play Toto in the forthcoming West End version of the Wizard of Oz.

The spot concludes with a voiceover from 'Over the Rainbow' presenter Graham Norton, who explains: "Dorothy and her friends found what they were looking for. Now follow us as we look for Toto."