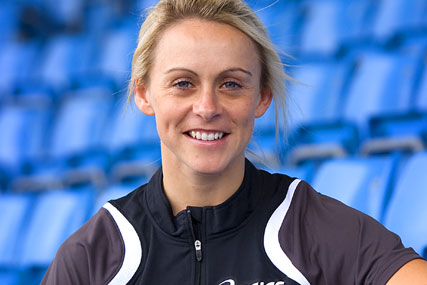 The deal with Meadows marks the first time the company has ever entered into an individual athlete endorsement deal.
The 800m runner, nicknamed the "pocket rocket", won bronze at the World Athletics Championships in Berlin last summer and followed this up with silver at the World Indoors in Doha.
Meadows will be working with Spar UK to promote its Summer of Sport campaign and will feature on Spar's revamped website.
Meadows will be making several personal appearances per year for Spar and will feature on advertising and point of sale until May 2013. The deal was negotiated on behalf of Spar by MEC Access.
Adam Margolin, head of marketing support for Spar UK, said: "Not only is Jenny a fantastic athlete with more medals to come, she's also incredibly down to earth.
"Her 'girl next door' image fits perfectly with our local convenience message and her athletic success will enhance our healthy credentials alongside our wider support of athletics in the UK and in Europe."
Spar has been principal sponsor of the European Athletics Association since 1996 and a sponsor of UK Athletics since 2004.
Spar appointed MEC Access to handle its sponsorship account in March. It was previously handled by Fast Track.