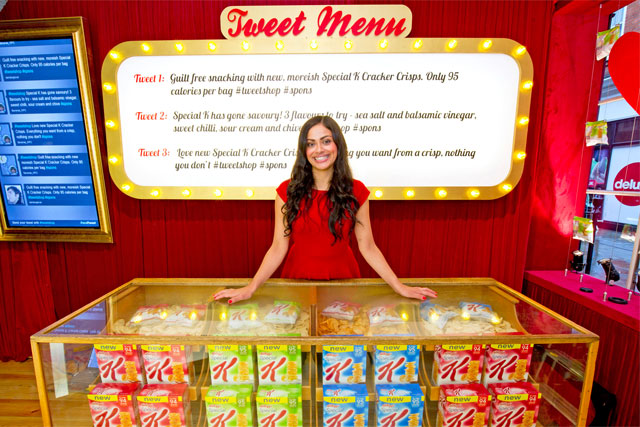 Visitors to the Soho pop-up shop will be able to pay for a packet of Special K Cracker Crisps by tweeting a message about the snack.
The shop is staffed by a number of Special K shop assistants in red dresses who will check each customer's tweet before giving them a pack of crisps.
Slice created the campaign that launches today (25 September) and will run until Friday.
The Tweet Shop marks the first venture into the retail space through a dedicated physical space for Kellogg's, the owner of the Special K brand.
Sarah Case, brand manager for Special K, said the decision to swap real money for "social currency" in the campaign was made because "the value of positive endorsements on social media sites is beyond compare".
The Tweet Shop is lined with hundreds of packs of crisps, a "try before you buy" snack area and a community notice board that showcases the social media reaction.
Follow @mattchapmanuk