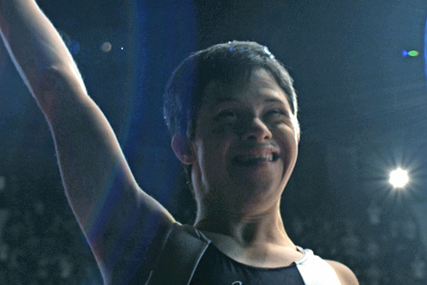 The campaign, "Encouragement", created by JWT London, shows how positive support helps people with learning disabilities transform their lives through sports.
Special Olympics has partnered with parenting website Netmums.com to host and promote the film online, allowing the charity to reach its target audience of young mums.
The interactive film will be showcased on the site from today until the end of the month and will be supported by banner ads and an advertorial page. The film will also be seeded on the Special Olympics GB website.
Filmed at Wembley Arena, the footage shows Omar Haddad, a Special Olympics athlete from Widnes, preparing for and performing a gymnastics routine in front of thousands of people.
Online users have to operate an interactive volume slider to control the level of encouragement Omar receives from the crowd. If enough encouragement is built up, Omar is empowered to perform his routine. However, if the volume slider is decreased to the no-sound mute setting, the athlete walks out of shot.
Karen Wallin, Special Olympics GB chief executive, said: "The idea of 'encouragement' is a perfect descriptor for raising awareness of Special Olympics and what the organisation sets out to achieve. The aim of the film is to help mothers understand that encouragement is at the heart of what we do."
JWT London's Russell Ramsey said: "We have produced a very emotive film, but it's the technical element which allows the user to interact with it that makes it even more rewarding for the viewer."