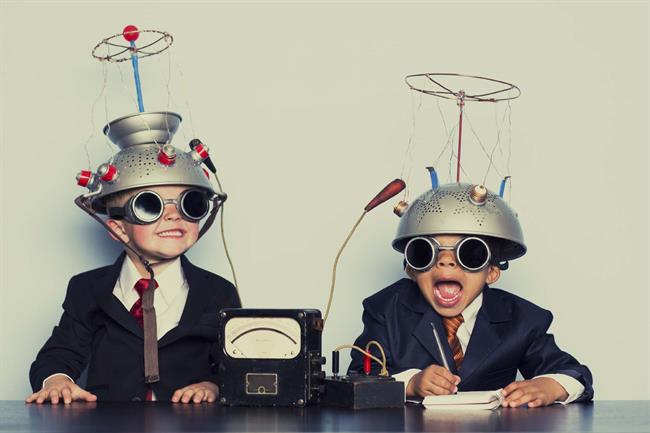 Creativity survey: full results
Creativity is in high demand. Everyone is wracking their brains for stand-out ideas, media firsts and campaigns that effortlessly go viral. Without creativity, experiential marketing can never truly excite, engage or entertain.
But how are creatives coping under this strain to constantly innovate? Are they fulfilling their creative potential and are brand experiences creative enough? Is there more the industry should be doing to promote itself?
To delve deeper, Event surveyed more than 150 industry professionals on the subject. The good news is that 97% of them identify experiential and events as a creative sector and 92% consider themselves creative. However, a staggering 73% say they are not fulfilling their creative potential. So what is going wrong?
The biggest barrier to creativity is shortage of time, according to 71% of respondents, while 43% cited a lack of value placed on creativity and a fifth (21%) stated an absence of rewards.
Gareth Dimelow, executive director of engagement planning at George P Johnson and a founding member of the Live Experience Creatives group, explains: "Business needs can get in the way and perhaps people are feeling there isn't enough time to polish an event. On the other hand, a short timeframe can be used to fire up the 'ideation process' - the purest form of creativity."
The bottom line
Budgets were also cited as a key challenge, along with a tendency to 'play it safe', which could be why more than half (54%) said their experiential campaigns are not creative enough.
Ruthie Holloway, creative director of agency Beautiful Crime, says: "We have not long exited a recession, which means creativity is still stifled because the less interesting parts of the annual budgets need to come first. Experiential is drawing the short straw in terms of prioritising.
"Agencies and marketing managers are still keen to play it safe and it often dilutes the result."
There could be good reason for brands to play it safe, says Michael Brown, managing director of PS Live. "We have to accept that clients are not going to value creativity if the outcome of a big idea doesn't deliver marketing effectiveness," he says. "Creativity must flow from genuinely robust consumer insights or data."
Creativity is, of course, subjective - what is creative to one person could be considered old hat to another. It's all in an individual's perspective, drawn from their own experiences, says Rick Stainton, managing director of Smyle. "Creativity needs to be defined carefully. It can be a process of doing things differently to more easily meet objectives and produce better results, or it can be doing the same things more efficiently and sustainably to get the same or better returns. Clients can be wary of creativity because it may be perceived as gimmicky and expensive," he says.
To overcome these perceptions, agencies and brands need to strike a balance, suggests Daigo Smith, co-founder of dating website Loveflutter. "Brands are wise to look at risk-benefit analysis," he says.
"I can see how established brands are risk-averse - why rock the boat when things are going well? The decision to play it safe rests on the desired outcome of the event. For huge media coverage, maximum creativity is needed and you must be willing to take the biggest risks. This means pushing the boundaries of what's been done before and an acceptance that not everyone will be positive about your idea. This minority aside, those who are positive shout about their experience from the rooftops and get you the coverage you desire."
On the subject of budgets, Smith adds: "Does being creative cost money? It does, unfortunately.
To conceptualise and deliver an innovative event takes more time and effort than opting to play it safe with a tried-and-tested event model. Boring ideas may be the most cost-effective, but in terms of reach and exposure, creativity is key."
Dimelow is sceptical: "These results imply that creativity needs big budgets, when in fact tighter budgets call for greater creativity. There is a reason why most Oscar-winning films aren't the big blockbusters. The winners are the ones that rely on a great idea."
Could so many feeling creatively unfulfilled be explained as a characteristic of a creative mindset? Brown believes so. "It is in the nature of creative people to keep pushing the limits of their thinking," he says. "Otherwise you could trot out variations of the same ideas time after time. These findings are a healthy indication that people are in a good place creatively."
Talent shortage
The survey also revealed that recruitment is a big problem, with 43% saying it is difficult to recruit and retain creative people.
There is a particular challenge at graduate level, says James Morgan, co-founder of Event Tech Lab. "Graduates from event management degrees learn about logistics, planning and accounts, and most courses sit within business schools," he says. "The curriculum needs more creative content. We have to bring in people from outside the industry, with degrees in design or art, to provide creative manpower.
"Agencies are poaching each other's creatives to meet the growing demand for live events. There is a shortage of creative talent at every level."
Dimelow believes these problems could be due to a lack of awareness of experiential. "People are perhaps not pursuing a career in the industry because it's not on their radar. This is why we set up the Live Experience Creatives. It is important to champion the industry," he says.
Garnering influence
Another group that has placed creativity as the heart of its agenda is the Business Visits and Events Partnership (BVEP), an umbrella organisation that represents trade and professional organisations in the events sector. In November, the BVEP set up a committee to research the creative intensity of the industry with the objective of gaining more influence in government through the Creative Industries Council (CIC).
Morgan heads the group in his role as chair of the BVEP Creative Industries Task Force. He says: "Architecture, music and the arts are represented on the CIC, but not events. We have an 18-month-plan to gain a seat on the council."
Unsurprisingly, respondents to the survey were not short on ideas for promoting the industry either. Suggestions included awards that recognise creativity and ideas; more networking, education and brainstorming; and a clearer definition of experiential so outsiders can understand the discipline.
Brown says companies have an important role to play too: "A healthy organisation will foster a culture in which creativity can thrive, and that means not ring-fencing it to a centralised function, department or director."
Dimelow agrees: "Creativity doesn't exclusively come out of the creative department. We need to encourage everyone to embrace it. However, we also need to recognise that it is also an area of expertise. Creativity is both a mindset and a professional skill set; we need to recognise that both exist and make a distinction between the two.
"The industry has a collective responsibility to place more value on creativity and make it a priority."
Who we surveyed...
150+ respondents with an 85:65 female to male split and a sector split of 1/3 brands 2/3 agencies
Comment below to let us know what you think.
For more in-depth and print-only features, showcases and interviews with world-leading brands, don't miss the next issue of Event magazine by subscribing here.