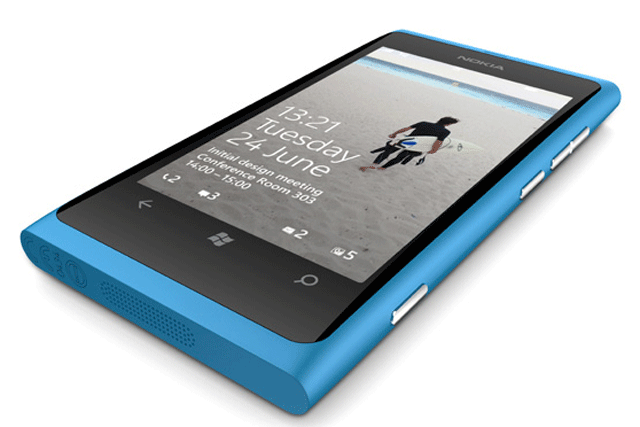 Mobile phone manufacturers by their very nature are tech-savvy early adopters, making their move into social media a logical one. As the world of social is increasingly delivered on mobile devices, it is vital for manufacturers to have an active and visible presence across these channels.
They can listen, engage with and respond to consumers in as near real time as possible, and glean more immediate consumer insights on products, enabling them to focus on key selling points.
John Monks, head of social business design at agency LBi Bigmouthmedia, which works with Sony Mobile on its Xperia range of smartphones, says one of the most notable trends in the use of social among mobile manufacturers is the shift to content production. He says they are creating 'awesome' content that grabs people's attention, encouraging them to talk about it and share it online.
Social media ultimately enables mobile phone manufacturers to respond at speed and with efficiency to market changes. They face a number of challenges, however, such as having the right expertise in place. Being large corporate organisations, they don't always have the necessary skills to work effectively in social.
'This often trickles down from the top, where many senior executives in every industry just don't "get" social,' says Monks. 'The communications skills required for social media are very different to those of the past. The ability to communicate with empathy and strike the right tone is gold dust today.'
It is becoming ever more important, therefore, for mobile phone makers to consider social outside of pure marketing and think about how social business and enterprise solutions work together to underpin radical changes.
Revolution asked Tom Ollerton, marketing director at agency We Are Social, to assess Nokia and BlackBerry's approach to social media, rating them across ten criteria, including overall tone of voice (how effectively they use a consistent, authentic and human voice in social media) and resources deployed (do they have specific teams to deal with social media, or is it done on an ad hoc basis?). Also rated were their responsiveness (the level to which they are listening and responding to conversations about them and their products in social media) and third-party social media presence (their use of Twitter, Facebook, LinkedIn and Foursquare, and whether they are on the right platforms for the right reasons).
Ollerton also looked at the level of influencer relations (evidence of engagement with relevant influential communities and individuals in social media); customer insight integration (whether social media intelligence is feeding directly back into product development); and brand and reputation management (are there any spoof or fake Twitter accounts, negative/uncontrolled Facebook groups or search results that are clearly undesirable?). Clear evidence of a company-wide social media strategy that supports business objectives, whether the brands have established community platforms of their own, and the porous membrane (how they use social media to break down barriers between the brand and the outside world) were also assessed.
User-friendly
Nokia emerged as the winner, scoring higher than BlackBerry in six of the ten categories and being particularly strong when it came to influencer relations. Nokia has focused its marketing strategy on engagement, by setting up a dedicated consumer advocacy team that enables it to develop strong relationships with influential customers. For example, it offers these users the opportunity to trial devices and allows them to publish their views.
Ollerton cites an incident involving Muireann Carey-Campbell (who writes a blog called Bangs and a Bun) as another example of influencer relations in practice. When the blogger posted a complaint about the brand's PR agency, Mission - she had been asked to take part in a half-marathon as part of a Nokia campaign in return for the use of a smartphone and other incentives, but claimed the brand had not kept to its side of the bargain - both Nokia and Mission quickly contacted her to apologise.
Nokia also stood out for its presence on third-party social media sites. The brand works with a range of large and specialist agencies, including word-of-mouth agency 1000Heads, which manages its brand advocates, and New York-based Percolate, which develops its content creation and 'curation' strategy for its own creativity, innovation and tech-focused website Nokia Connects. Nokia is also working with Inferno to promote its Lumia phone, with a campaign centred on social media and consumer engagement.
Craig Hepburn, Nokia's global director, digital and social media, says the brand also has a dedicated team that takes responsibility and ownership of the content that appears on YouTube, Twitter, Facebook, Pinterest, Foursquare and Nokia Connects. Last year, he formalised an editorial approach to Nokia's social channels, hiring an editor-in-chief of social content and channel strategy.
Quick thinking
Hepburn believes that the main challenges for mobile phone makers when using social media are the speed at which content travels and their ability to react in a coherent and managed way. He gives the example of how Nokia was recently able to quickly tap in to the online buzz regarding the question: 'What is the best smartphone ever?'
'In this instance, the response (from the iPhone's "personal assistant" app, Siri, using "answer engine" Wolfram Alpha) was "The Nokia Lumia 900",' says Hepburn. 'When we picked up on this from Twitter and Facebook, we were able to quickly harness it as a great marketing opportunity. This all happened in the matter of six hours, compared with a normal marketing plan that can take many days and weeks to research, identify and execute.'
BlackBerry fared less well than its rival when it came to resources deployed, customer insight integration and community development, but scored better for its overall tone of voice, which Ollerton found much more engaging than that of Nokia. The brand is also very active on Twitter, with many of its tweets being replies to other users' comments, although its activity on Facebook is less prolific, with many questions and comments from consumers left unanswered.
Overall, says Ollerton, both brands can congratulate themselves on using social media with competence, but he believes that they should have aspirations to be more compelling on these channels. Their approach to social media, he argues, is to preach to the converted in the hope that the unconverted will peer in over the wall and positively join in the conversation.
'The problem with Nokia and BlackBerry's conversations is that they are the kind you get stuck in at house parties where someone charmless tells you how cool their phone is while you keep an eye out for someone more exciting to speak to,' he says.
In a market that has become largely commoditised, social media can deliver not only a significant cost saving on the huge amounts that mobile phone makers spend on customer service, but, with the right strategy, a vital point of difference too.
USE OF SOCIAL MEDIA: HOW NOKIA AND BLACKBERRY COMPARE
(analysis provided by Tom Ollerton, We Are Social)
NOKIA
Overall tone of voice
Updates on the UK Facebook page are very long, text-heavy and not engaging.
5 out of 10
Resources deployed
It has an in-house social media team and social media agencies, and has invested massively in Facebook in the past few months for the 'Amazing everyday' campaign.
7 out of 10
Responsiveness
Nokia responds to tweets and comments on Facebook, but not to all of them.
6 out of 10
Third-party social media presence
On top of Twitter and Facebook, Nokia UK is on Google+, but the brand page has never been updated. Nokia is doing great work on LinkedIn, however.
7 out of 10
Influencer relations
It has always worked with bloggers (and not just tech bloggers) and is quick to respond to negative posts. It also has good relationships with developer communities.
8 out of 10
Customer insight integration
The decision to drop Symbian and Meego for Windows Phone was massively criticised by fans. But the sales figures for the Nokia Lumia 900 suggest it was a wise choice.
7 out of 10
Brand and reputation management
Chief executive Stephen Elop has a dedicated fake Twitter account (@fakeselop), which is hilarious. There are additional fake accounts, but they have few followers.
5 out of 10
Clear objectives and overarching strategy
The strategy for Nokia UK isn't great, with far too much of a product focus - but it's very clear that it exists, seemingly with the objective of selling more phones.
8 out of 10
Community
Nokia has developer forums as well as a customer forum in the UK. It tries particularly hard to engage with developers and establish a true community.
8 out of 10
The porous membrane
It's all just 'okay' on Nokia UK. If you want to break down barriers, you need to do more than just write solid updates - you need to post something truly engaging.
2 out of 10
In summary Nokia
Nokia is a lot more natural in social, but still only reaches the 'inhuman' bracket, says We Are Social's Tom Ollerton. Nokia's commitment to Twitter as a customer-service channel is admirable and it uses the platform with some engaging handles in the shape of @NokiaBetaLabs and @NokiaLabs. Its work on Foursquare with '36 hours in Helsinki' is a charming, useful and genuine guide to Nokia's hometown and it would be great to see this approach reflected on other channels. This appears, however, to be someone's pet project and not part of the social masterplan as it is disjointed in tone from the rest of Nokia's output. On balance, Nokia is a slightly more social brand than BlackBerry, but at heart its focus within social media is on its product, which ultimately makes its profile less than compelling.
OVERALL TOTAL
63 out of 100
BLACKBERRY
Overall tone of voice
BlackBerry's updates are more engaging but are still too long. It makes good use of pictures on its page, resulting in an engagement rate twice that of Nokia.
7 out of 10
Resources deployed
It is good at listening and responding to its community in the UK, but it hasn't invested a lot in social network campaigns.
5 out of 10
Responsiveness
Very active on Twitter, responding to loads of tweets - many are actually replies. It's less active on Facebook, where lots of comments are left unanswered.
7 out of 10
Third-party social media presence
BlackBerry has a good presence on Foursquare at a global level, but its local strategy is weak.
4 out of 10
Influencer relations
Its local influencer strategy is woolly. BlackBerry also doesn't (publicly) respond to negative online articles mentioning the brand.
5 out of 10
Customer insight integration
It launches smartphones that are not adapted to customer needs, proving it's not that good at listening to its community to improve its products.
4 out of 10
Brand and reputation management
Jim Balsillie (former chief executive of RIM) and Mike Lazaridis (its founder) had fake Twitter accounts, but BlackBerry asked their owners to shut them down.
8 out of 10
Clear objectives and overarching strategy
It has tried to hive off customer service to a separate Twitter account, but still answers queries on the BlackBerry UK Twitter account. A lack of global/local collaboration.
5 out of 10
Community
There's a popular forum with 590,000 members, and it clearly appeals to developers. But in terms of commitment, starting a forum isn't exactly innovative.
6 out of 10
The porous membrane
BlackBerry does attempt to appear less corporate, including tips from its chief executive in updates - but it's not exactly the most engaging content in the world.
4 out of 10
OVERALL TOTAL
55 out of 100
In summary: BlackBerry
On its website the brand has links to its social properties labelled as 'Get Social', but, if it were to be entirely accurate, it should read 'Kind of Get Social', says Ollerton. If hearing tips from Research In Motion president and chief executive Thorsten Heins is going to get you liking, commenting and sharing, then head over to Facebook.com/blackberry and get your fill. BlackBerry's content is hugely focused on its product, as you might imagine, with lots of hi-res close-ups of new models. This is an acceptable and expected approach to social, but what mobile phones do for us are part of the fabric of our lives, and it's what they facilitate, not the technology itself, that is truly social. BlackBerry needs to embrace its fans' need for content that puts their lives at the centre of the conversation, and not just roll out product features.