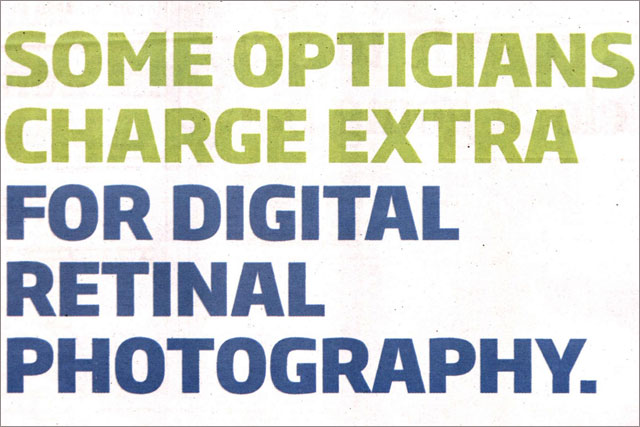 The in-house ad read: "Some opticians charge extra for digital retinal photography. At Specsavers, we don't.
"Many opticians charge for using the latest optical technology. You pay once for your 'normal' eye test, then pay again for digital retinal photography, a sophisticated process that uses a digital camera to take a picture of the back of your eye and help your optician monitor the health of your eyes...
"We also believe that as many people as possible should have access to this new technology, so digital retinal photography is now available in 590 of our stores."
A dispensing optician challenged whether the ad misleadingly implied that digital retinal photography (DRP) was the latest technology, because he understood that it had been superseded by Spectral Domain Optical Coherence Tomography (SDOCT).
The ASA noted Specsavers' response, which said the technology behind OCT had come into being before DRP. It understood that SDOCT machines had become more recently available in optometric practices than DRP.
It decided Specsavers' claim that DRP was the latest technology was inaccurate and told Specsavers not to refer to it as such in future ads.