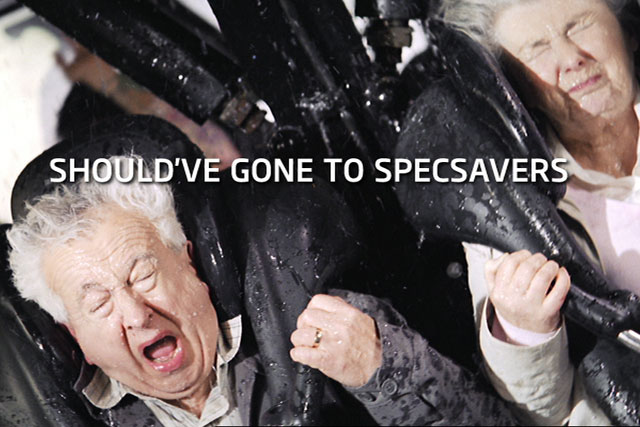 The Court of Appeal ruled that Asda's strapline and use of a double-ellipse logo was similar to Specsavers' and an infringement of trademark.
Family-owned Specsavers said it intends to pursue a damage claim against Walmart-owned Asda and has taunted the supermarket with a press release titled 'Asda Shouldn't Have Gone to Specsavers'.
It is not clear what maximum potential sum for damages Asda could be liable for.
Asda is claiming the ruling was a "score draw" after the Court of Appeal rejected one of the legal bases of Specsavers' case, which claimed the campaign had caused customer confusion.
Some issues relating to how important an issue the colour of the logo is and how often Specsavers used its logo without words have been referred to the Court of Justice of the European Union for clarification.
Dame May Perkins, founder of Specsavers, said: "Asda was deliberately mimicking our advertising and were well aware of the risks they were running.
"When we first raised this with Asda, their response was to issue a press release saying that we would have to sue them as they would not back down … so we did.
"It has taken years and a lot of hard work to build up our identity and we will rigorously defend our brand against any infringers."
Asda has responded by issuing a statement accusing Specsavers of making "a spectacle of themselves by refusing to understand a very simple point – we're better value than them."
It continued: "No tricks or gimmicks – just low prices – any amount of legal wrangling isn't going to change the fact that customers want price transparency."
Follow Matthew Chapman at @mattchapmanuk