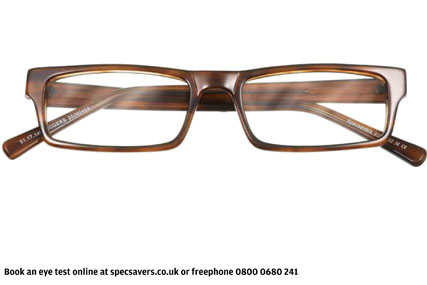 The press ad, devised by the optician retailer's in-house agency, Specsavers Creative, uses the text 'Goal line technology… from £25'. It then shows an image of a pair of Specsavers glasses.
England lost 4-1 to Germany during a last 16 knock-out match in South Africa, having not been awarded a goal when the ball was over the line. The first-half goal, had it been given, would have tied the game at 2-2.
The press ad, which rolls out today (29 June), runs in The Sun, the Daily Star, the Daily Express and the Daily Mail, and was overseen by Specsavers marketing director, Richard Holmes.
Media planning and buying has been handled by SpecSavers' media agency Mediaedge:cia.
The creative continues Specsavers long tradition of using humour in its marketing. In March, the retailer launched a TV ad which parodied Lynx's famous 2006 'Billions' work, featuring a multitude of bikini-clad women running towards a man on a beach.
Mimicking the original Lynx ad, the parody showed girls running with handbags and shopping bags to get to the man spraying himself with deodorant. However, when they reached him, he put on a pair of 'ugly' glasses and the women dispersed.
In January, Specsavers rolled out a comical viral film called 'Spermsavers', to celebrate the brand's 25th anniversary.

The spot followed a sperm breaking away to be the first to swim towards an egg, but which ended up swimming straight past the egg.

The Specsavers logo then appeared, and, as the blind sperm returned for one more go, it ended up trying to impregnate the logo by mistake.