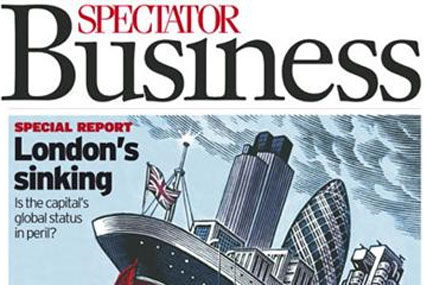 Press Holdings Media Group, the owner of The Spectator, had reduced the frequency of the title, launched in 2008 as a monthly, to quarterly in April last year.
Now the title is to be revamped and its monthly frequency restored. Spectator Business Monthly will have a new consumer feel in design and editorial terms, as The Spectator attempts to widen its audience.
The magazine, which previously had a controlled circulation of 30,000 and was free to London business people, will be trialled on WHSmith travel newsstands in the City, with 9,000 available free with a copy of The Spectator in October.
Ben Greenish, the managing director of Press Holdings, said: "It is a magazine for business people about business, so it will be more pacy and less focused on issues such as tax, more on people."