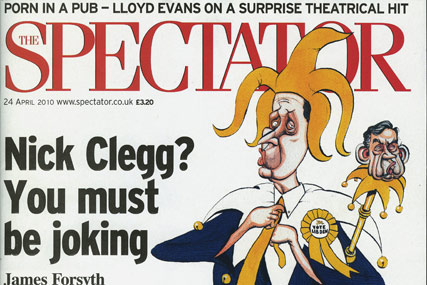 The Press Holdings Media Group publication is set to run an advertising campaign that will coincide with a planned revamp later this year and is in talks with a number of integrated agencies about the project.
Work is expected to include a TV spot, as well as online and direct marketing activity. The Spectator does not currently work with an ad agency and instead uses an in-house team to create the majority of its marketing communications.
The title has undergone a number of changes in recent months in a bid to combat its falling circulation, which was down 8.9 per cent during 2009.
Last year, The Spectator appointed its political editor Fraser Nelson as its new editor, replacing Matthew d'Ancona in the role.
In September, the publication introduced a pay-wall around some of the editorial content available online and also launched an iPhone app that gives users access to some of the magazine's content for a small weekly fee.
The media agencies MediaCom Out of Home and Frontline Media are unaffected by the ad review.