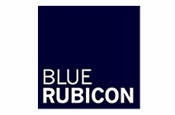 Livermore joined SSF in March, after eight months as Gordon Brown's most senior strategy advisor.
During his ten-month tenure, Livermore has been working predominantly with Fallon, providing strategic advice on clients including Asda and Eurostar.
He will take up his new position at Blue Rubicon by the end of January.
Blue Rubicon's senior partner, Fraser Hardie, said: "Using extensive political campaign strategy and planning experience, Spencer will develop our strategic and planning capability taking it to a new level."

Livermore said: "Blue Rubicon is leading the communication industry with clever and creative joined-up campaigning.

"Applying the skills and techniques of successful political campaigns to give Blue Rubicon's clients even more effective communication campaigns is an exciting prospect."
Before his role at Number 10, Livermore was the chief political and strategy adviser at HM Treasury.

He also played a key strategic role in the successful 2001 and 2005 general election campaigns.