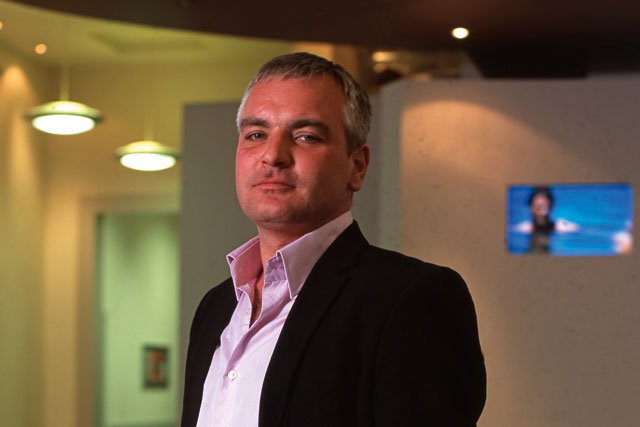 It's a painful lesson we all have to learn sooner or later: but no-one can predict the future. No, not even the Dalai Lama, the Met Office or the chief executive of Google. Or the Chancellor of the Exchequer, Russell Grant or Marlborough, The Daily Telegraph's rather wicked (and we don't entirely mean this in a good sense) racing tipster.
Whisper it, but sometimes, even when Sir Martin Sorrell says a thing will be so, it doesn't always happen. And, in fact, let's hope he proves this all-too-human frailty when it comes to his rather pessimistic views, expressed last week, about the economic prospects for next year.
Some crystal balls are better than others, though - and, as such, the Advertising Association and Warc make a fine pair. In their joint report, published last week, the good news was that UK advertising expenditure has remained steady, despite turbulence in the global economy. Spend was up a stonking 1.1 per cent in the first quarter of 2012 compared with the same period the previous year.
But everyone (or nearly everyone) can "predict" the recent past. Of more interest was the report's forecast that spend will improve over the year, reaching an overall growth level of 2.5 per cent in 2012, with a further rise of 4.4 per cent (to a grand total of £17.4 billion) predicted for 2013.
The AA/Warc report has a fairly decent record, which is perhaps surprising given the fact that it uses some blackish arts to arrive at its predictions - they're produced more from analysing other economic forecast data rather than from direct contact with the media market, for instance.
But, yes, aside from obvious discontinuities such as the fallout from 9/11 or the credit crunch, the AA/Warc figures tend to be on, or near, the money. Which is nice. But how much does the industry rely on such forecasts?
"Yes, we look at the AA/Warc figures," Andy Jones, the chief executive of Universal McCann, admits. "They give you a good feel for the market - and while it's true that you have to be cautious about any form of prediction, I think there's an appreciation of the time and effort and care that go into the forecasts. They're useful for our business planning and they're useful for advertisers too. They're a barometer of business confidence because adspend is so closely linked to activity in the economy as a whole."
He adds: "To get the best from the figures, you have to drill down to a certain level of granularity - for instance, the AA/Warc figures offer a breakdown by medium, so you can draw some pretty accurate conclusions. The figures prompt you to look at the business in totality and at staffing levels."
But Daren Rubins, the chief executive of PHD UK, couldn't disagree more. He states: "Most spend figures are based on conventional spots and space, which cannot tell the whole story as clients and their agencies invest more in content and in purchase journeys while also seeking to influence through virtual and human interaction."
In that light, he ponders, whom do these figures serve? "I don't know of a single client who waits to see these figures before deciding what their marketing investment needs to be. These forecasts are a relic from a bygone, introspective age," he says.
But Mark Jarvis, a founding partner at the7stars, says credible forecast figures are of particular interest for agencies that aren't part of the big holding companies. They enable these agencies to plan around the market's inevitable peaks and troughs - and the agencies can thus ensure their ability to deliver value within the structure of annual client agreements.
He would also argue that there's a media-owner angle here too: "Forecasts are essential in helping with, for instance, the forward buying of paper and ink or the scheduling of key ratings bankers on the television programming side. These are the sorts of factors that can impact directly on the profitability of media owners."
Some agencies publish their own forecasts - perhaps the best-known comes courtesy of ZenithOptimedia. Gerry Boyle, its UK chief executive, argues that everyone engages in ad forecasting, whether they know it or not: "Anyone who sets a budget, negotiates a rate or hires does so on the understanding there will be a certain weight of demand for advertising in the future. The published advertising forecasts are simply more rigorous versions of this everyday process. Instead of everyone making their own guess, we can pool the best estimates of our experts."
YES - Andy Jones, chief executive, Universal McCann
"It makes you think about the particular skills you'll need as an agency and broader media-planning issues. If the economy is buoyant, it affects the way consumers think, and that affects the way we plan media."
NO - Daren Rubins, chief executive, PHD UK
"As an industry, we've fought really hard to break away from the legacy metrics that defined us, because those metrics are less accurate, less relevant and, ultimately, less useful than ever before. This is a case in point."
YES - Mark Jarvis, founding partner, the7stars
"Forecasts are helpful with basic planning for all agencies - and, for the independent outfits who pride themselves on being fleet of foot, they give real insight to help plan around the inevitable peaks and troughs."
YES - Gerry Boyle, chief executive, ZenithOptimedia UK
"We use our own forecasts when discussing budgets and pricing with clients. Ad forecasts are a good gauge of the current mood of the ad market and tell you how spending is going to change in the short term as long as the economy continues roughly on its present course."