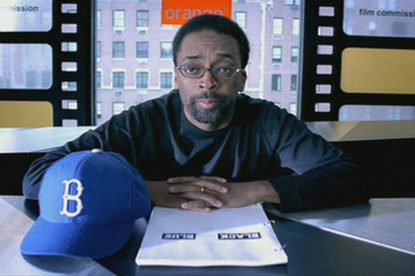 Lee will talk about his experiences of working with user-generated content, and will reveal the results of the MOFILM user-generated content initiative, a competition that has seen 12 of the world's biggest brands, including HP, Visa and Vodafone, hand over a real brief to consumers.

Lee directed his first feature film, She's Gotta Have it, in 1986, which secured him the Prix de Jeunesse Award at the Cannes Film Festival. He later went on to direct the Oscar-nominated Do The Right Thing, as well as Malcolm X.

He has recently been involved in directing a short film for Nokia, which comprised YouTube-style videos created by teenagers and adults using their mobile phones.

Lee will be joined on stage at the festival by Nick Smith, the group managing director of Accenture Marketing Sciences, and Ann Mukherjee, the group vice-president of marketing at Frito Lay.

The seminar will take place in the Debussy auditorium of the Palais des Festivals in Cannes at 1.15pm on Friday 26 June.
More from Campaign at Cannes Lions Advertising Festival