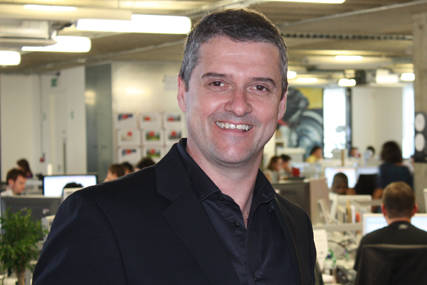 The Spirit brand name will no longer exist in the set-up at GyroHSR, with clients including Homedics, Ringway Jacobs and United Wineries, moving across.
Spirit handles digital activity, including search, social media and website management for United Wineries brands. These include Berberana, Marqués de la Concordia and Marques De Griñon.
Richard Glasson, chief executive of GyroHSR said that Spirit's clients had been informed of the operational changes and that the agency's account team had moved into GyroHSR.
Hammond has also joined GyroHSR in the role of international client services director as part of the operational migration.
While principally based in the UK, Hammond will be responsible for deepening relationships between GyroHSR's 19 offices worldwide, as part of an effort to enhance service for global client brands.
Prior to establishing Spirit Advertising, Hammond was senior vice-president at Bozell Worldwide, the American-owned integrated marketing agency network.
GyroHSR's current client list includes Virgin Atlantic, T-Mobile, Grants and Shell.