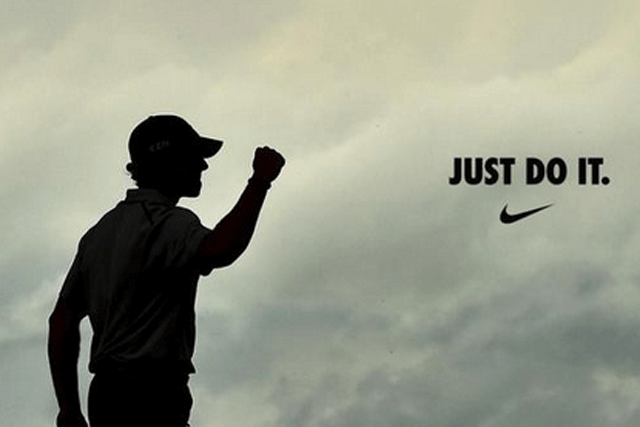 Nike, which signed a $250 million ten-year deal with the golfer at the end of 2012, tweeted an image of McIlroy
Where history is put on a pedestal, put the future on display. @McIlroyRory #TheOpen pic.twitter.com/w9irbUEARb

— Nike Golf (@nikegolf) July 20, 2014
Omega tweeted an image of McIlroy holding the Claret Jug of the Open Champtionship while wearing one of the brand's watches.
Congratulations @McIlroyRory for your British Open win. The third Major is a charm! His watch: http://t.co/oSWML03Nzl pic.twitter.com/ChKbpnMxgE
— OMEGA Watches (@omegawatches)
July 20, 2014
Bose, the high-end stereo system company, retweeted the PGA Tour's congratulations to the 25-year-old.
Rory McIlroy is 2014's Champion Golfer of the Year. Congratulations to the newest winner of #TheOpen. pic.twitter.com/I40xYB7EXZ

— PGA TOUR (@PGATOUR) July 20, 2014
Ladbrokes, meanwhile, tweeted a picture of McIlroy lifting up his trophy with the news that it will be paying out £180,000 to the golfer's dad and his friends after they bet he would win the tournament within ten years in 2004.
CONGRATULATIONS RORY: We're paying out 180k to Rory's Dad and pals. There'll be some party at the McIlroy's tonight! pic.twitter.com/wOG7vvIygd

— Ladbrokes (@Ladbrokes) July 20, 2014