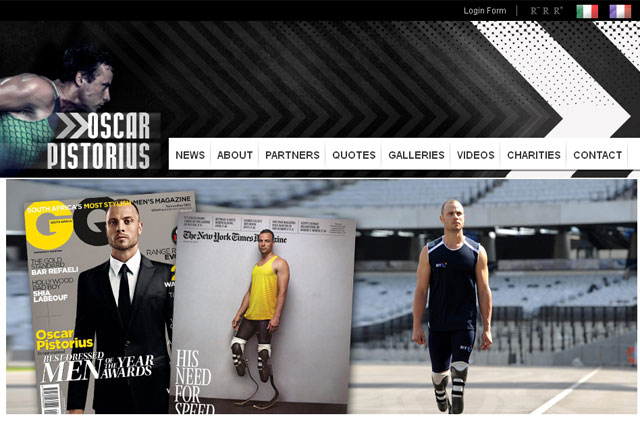 In a statement, BT said: "Our thoughts are with all those affected by this tragedy. Given the ongoing legal proceedings, it would be inappropriate for us to comment further."
Meanwhile, sponsor Nike said: "We're not making any comment at this stage other than to say that the incident is a police matter and we will continue to monitor the situation closely."
However, an ad that featured on Pistorius' official website reading, "I am the bullet in the chamber", was removed yesterday afternoon.
The website features prominent pictures of Pistorius wearing BT and Nike-branded sportswear. Pistorius is due to appear in court in South Africa this morning.
Sporting brand Nike has a history of associating itself with sporting stars who subsequently fall into disrepute, including Tiger Woods, whose extramarital affairs caused him to take a break from the sport, and Lance Armstrong, the cyclist found guilty of doping.
After initially standing by him, Nike terminated its relationship in October 2012.
Follow @johnreynolds10