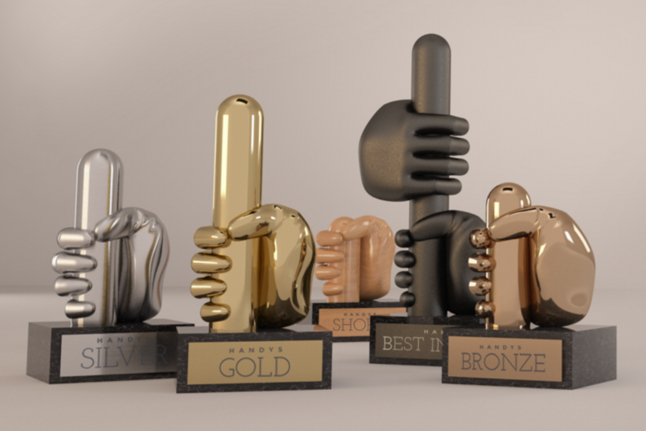 The so-called Handy Awards were created by a pair of anonymous industry creatives who have launched a website showcasing a range of statuettes shaped as a hand gripping a phallic object.
The fake awards' website, handyawards.org, claims the Handys are "the world's first advertising award show where you can give yourself an award in the comfort of your studio apartment or at your desk within your agency's open office. All without entering any work or having to sit through someone else's boring case study video."
The site instructs the user to "go to handyawards.org on your phone, shake it, and voila, award! The longer you shake, the more presitigious your Handy."
According to Adweek, the founders launched the spoof web site to point to the number of ad industry awards shows getting out of hand, as well as highlighting how male-dominated the ad industry is.
Writing in Campaign in January, DDB Worldwide's chief creative officer, Amir Kassaei, said the Omnicom network would submit less work to awards shows because "winning awards only means that you are good at winning awards".
Kassaei said: "We want to be the best and most influential company in our industry, not the most awarded. We may be saying goodbye to the made-up empty titles like Agency of the Year, Network of the Year or whatever.
"But when we do receive these recognitions, you can be sure it is only because we were the best with the best work and not because we were the network with the most prototypes or who spent the most money."