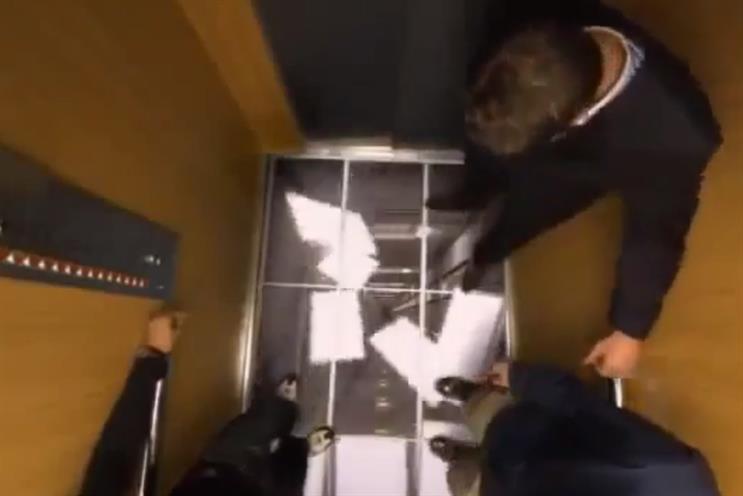 A prank LG ad by SuperHeroes tops the chart after being shared more than 590,000 times and watched more than 22 million times on YouTube.
Adam & Eve/DDB is the only UK shop to feature in the chart with its spooky spot for the now-defunct Phones 4u.
A humorous zombie car-wash prank by Ford has also been viewed more than one million times and received more than 30,000 shares.
The chart has been compiled by Unruly.
1 LG "so real it's scary" by SuperHeroes
22,737,248 views | 590,543 shares all-time
---
2 Crest and Oral-B "Halloween treats gone wrong" by Publicis Kaplan Thaler
255,996 shares all-time
---
3 Heart & Stroke Foundation "#TheUndeading" by in-house
1,509,933 views | 86,119 shares all-time
---
4 Phones 4u "missing our deals will haunt you" by Adam & Eve/DDB
1,625,719 views| 52,344 shares all-time
---
5 Verizon "Star Wars Halloween commercial" by in-house
39,687 views | 39,687 shares all-time
---
6 Ford "spooky Halloween car wash prank" by in-house
1,336, 015 views | 36,912 shares all-time
---
7 Axe "hot girl vs zombie – Halloween horror film" by in-house
2,063,078 views | 34,296 shares all-time
---
8 "Justin Bieber's Someday shoot Halloween prank" by in-house
321,315 views | 33,997 shares all-time
---
9 PlayStation 3 "baby commercial" by in-house
3,263,131 views | 23,120 shares all-time
---
10 "Halloween haunts scream park Manila commercial" by in-house
148, 589 views | 17,880 shares all-time
---