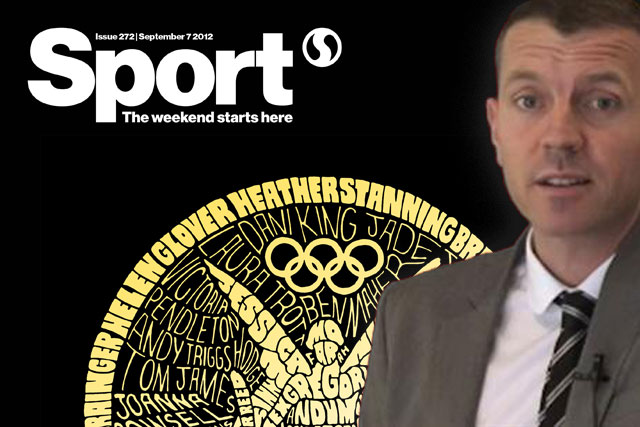 Sport's London 2012 special issue distributed throughout the capital at the end of last week is now being handed out along the parade's route, complete with a cover wrap from BBC Worldwide to promote the official London 2012 DVD.
The edition dedicates 26 editorial pages to interviews with every Team GB gold medallist including Mo Farah, Jessica Ennis, Chris Hoy, Victoria Pendleton, Bradley Wiggins and Andy Murray.
Simon Caney, editor-in-chief of Sport, called the issue "our way of recognising some of their fabulous achievements".
Throughout the last two months, Sport has featured cover wraps and creative executions from Locog sponsors BT, BA, P&G and GSK, in addition to its long running relationship with worldwide Olympic partner Samsung.
However, Adam Bullock, managing director of Sport, told Media Week that while commercially the summer Olympic and Paralympic Games had provided a "decent lift", growth had not been as stellar as he had hoped.
"We have seen a decent uplift in advertising spend with good support from most official sponsors, but we are not talking double-digit rises year on year," he said.
The sentiment echoes the views of many in the press, who have told Media Week that while London 2012 has been good for their editorial content, and, across the qualities in particular for copy sales too, ad spend lifts have been modest.
Bullock said: "I think Locog barriers on activation of ads in and around the Games has definitely prevented some of the more creative ad solutions being produced.
"There were some late deals coming through but in the height of August, with the summer holidays and during the Olympics, approval processes were harder to finalise with many people away from their desks.
Bullock added: "In addition, many regular advertisers who were not sponsors of London 2012 simply walked away from marketing during the period entirely. I don't think we were anticipating such a drop off. All of this combined to keep our ad revenue growth within single figures."
Sport was the first mass distribution free magazine in the UK market when it launched in 2006 and with a weekly distribution of more than 300,000, claims to be the second largest men's magazine in the UK.
Follow @DurraniMix