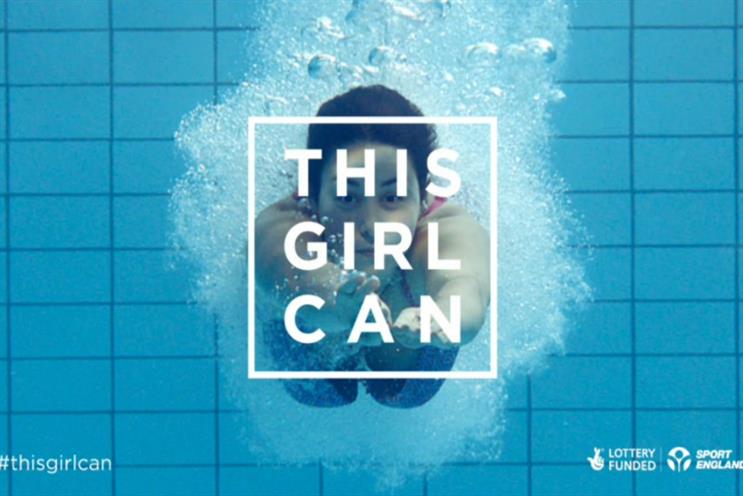 Agencies that pitched for the brief were tested on how they would run a three-year social media and digital campaign.
The new phase of "This girl can" will not include TV advertising. Sport England believes that digital and social will be more cost-effective.
The next part of the work will target demographics that are not as active, for example women from low income and BAME communities.
The government agency said it picked FCB Inferno for its "strength in demonstrating how they would maintain the momentum" of the campaign.
It called a statutory review of the account earlier this year. The pitch process ran through the Crown Commercial Service.
FCB Inferno's first work led to 2.8 million women exercising. The second phase came out in February last year and targeted an older demographic of women. "This girl can" has picked up nine Cannes Lions, including a Grand Prix for Good, and the Cannes Glass Lion, in 2015.
Sport England's chief executive Jennie Price said: "'This girl can' has been immensely successful in addressing the fear of judgement stopping many women and girls from being regularly active.
"FCB Inferno's insight and approach on how these less active groups could be engaged in the next phase helped to set them apart from some excellent bids by other agencies."