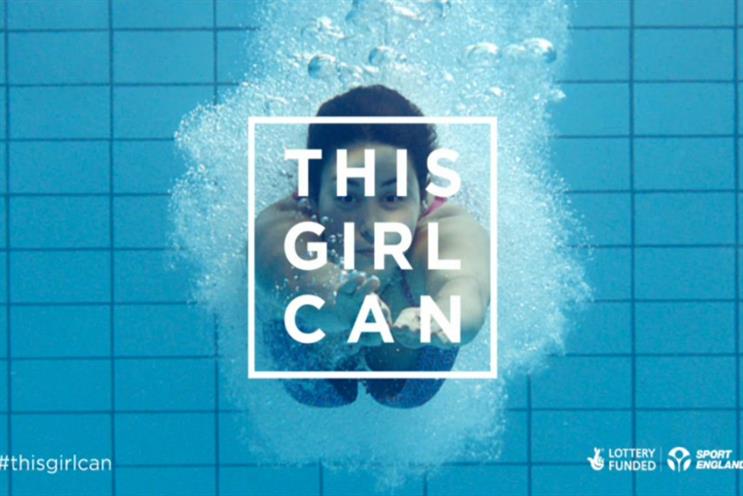 Speaking at AdWeek Europe today (25 March) Tanya Joseph, the director at Sport England who oversees the campaign, said the organisation is seeking marketing and commercial partners for it's #ThisGirlCan initiative.
"When you think about campaigns like Five a Day and encouraging recycling they were both embraced by commercial partners. This is what we want [for #ThisGirlCan]," she explained.
The campaign aims to encourage women aged between 14 and 40 to participate in sport. "We needed to change the language and change the lexicon in which women's sport is viewed. When we looked at Google images there was only one normal woman. All the advertising is so airbrushed and so stylised or features elite athletes," explained Joseph.
In a bid to counter this pressure Sport England's #ThisGirlCan campaign featured a range of real women demonstrating sport is about building strength, not the perfect body.
Sport England, which has a brief to increase sports participation has £300m a year in government funding to achieve this goal. However, the 'participation gap' between men and women has remained stuck at almost 2 million for some time.
---
Recommended