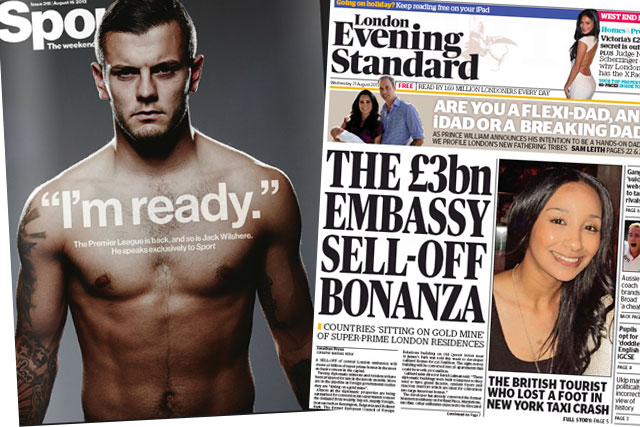 The deal was brokered directly between Sport and ESI Media, the commercial team for The London Evening Standard, The Independent, i and The Independent on Sunday, for an undisclosed sum.
The partnership, which will start at the beginning of September, will extend Sport's distribution into new areas including Canary Warf and the Square Mile.
Sport will continue to be distributed separately on Friday mornings
Simon Caney, the publisher of Sport, said: "The free magazine and newspaper market continues to grow particularly in London, and this is a great opportunity for us to partner with one of the biggest names in the business.
He added that the partnership was a "great way" to introduce the magazine to new readers.
Sport, the sister publication to sports radio station TalkSport, has been distributed in the UK since 2006. Its current print circulation is more than 300,000 and it claims to be the largest sport magazine in the country.
Tim Freeman, the head of distribution for the London Evening Standard, said: "This is a very exciting project for us as we are keen to collaborate with other significant media owners when the opportunity presents itself.
"Sport is a high-quality, well-respected title and is a good fit with our overall distribution operation."