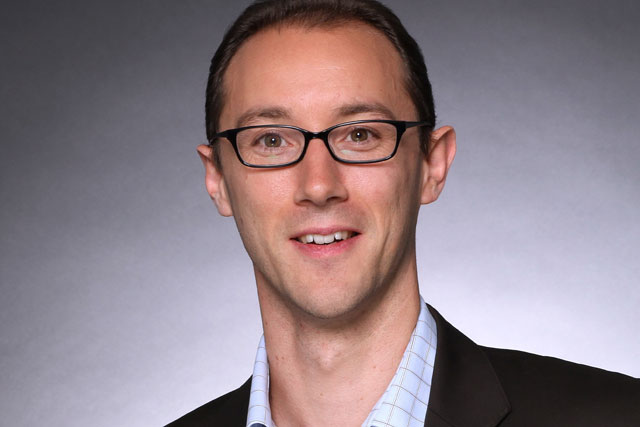 The Olympic and Paralympics Games proved last summer that sport has an unrivalled ability to capture the national mood and generate talking points. For many, life has moved on and sport captures their interest only when the right event or moment arrives. But for the modern sports fan, it never stops.
We all know someone who epitomises today's modern sports fan, either at the office or in our circle of friends – the person who seems to live in a never-ending world of "banter". Their need to share, provoke, brag, tease and comment on live sports seem to consume their whole day.
There is always something to react to. Every day there is a sporting event, usually football, happening somewhere in the world, or if not, the 24-hour rolling sports news agenda provides an endless stream of useful ammunition.
Just look at the human punch bag and devoted Arsenal fan Piers Morgan on Twitter. He dishes it out and gets it back in spades, and everyone involved seems to revel in it. His example is not unique; it is behaviour being replicated around the world, across every sport imaginable.
While this behaviour is recognisable in daily life, it may be harder to decipher from a media or planning perspective.
How do brands reach these connected fans that are having multiple private, and not-so-private conversations? At what point can they "butt in"?
It's no secret fans conduct their round-the-clock search for breaking news, results, transfer updates and quick-fire banter via smartphones, and increasingly tablets. So perhaps that's the way in.
And a recent study commissioned by Eurosport gives a detailed picture of how Europeans are using smartphones and tablets, and their patterns of behaviour before, during and after a live sports event.
More than 4,400 people from the UK, France, Germany and Russia were asked to outline which media devices they used to engage with sport, from TV to laptops and tablets to smartphones, how often, and for what reason.
The findings show that for watching live sport, TV remains king – 66% of fans say TV is their favourite medium, compared with 36% watching on a laptop or PC, and 21% via a tablet; no surprises there.
The dynamic changes though in the build -p to a sporting event, with 49% of fans surveyed heading online to message friends, post on social networks, comment in a sports forum or place a bet.
Fans then return online after the final whistle, with 50% of those surveyed using the web to react to the result. At this stage, bragging rights or defending your team's performance are clearly important, with 30% messaging family or friends and 28% posting on a social network, I guess depending on the result, but the need to communicate is there.
The conversation may also be with someone they've never met. Sport fans have a wider circle of connections than others, with an average of 83 "network" acquaintances versus 55 face-to-face contacts, compared to those in the study not interested in sport.
Tablet owners
The survey also recorded the rising influence of tablet owners in the media mix, with over 20% of those questioned already owning one.
Tablet owners sent more messages, made more posts on social networks, commented on sports forums and placed more bets, with 38% of owners using their devices to message friends or family during live sport and 40% using them for messages after the event.
Second-screen behaviour now also shapes how broadcasters present their coverage to create more opportunities for interaction. It can range from multiple-court feeds at the Australian Open on Eurosport's online Player service, to Sky giving fans the ability to share the pundits' analysis tools for 'Monday Night Football' via its app.
Fans are heading online with clear patterns of engagement that can only help advertisers and brands plan with more impact and effectiveness. So how can brands butt in to sports fans' banter?
The opportunities for effective ad placement are there online before the live event begins, as the predictions are made and the build up begins. Fans are proactively looking for information about the event, the team and the athletes involved. Then at the end of play the activity turns social as the bragging rights are fought over.
A good start is to position themselves within a sporting environment. Sports fans are well used to seeing commercial partners providing support to their team or sport and so have a high level of positivity towards brands.
Fans even acknowledge brands are necessary in helping sporting events, such as London 2012, take place and this even sets them apart from their competitors. Wherever it is reported, or where live events take place, you can be sure that person we all know will have a comment to make.
As we saw in recent weeks with Lance Armstrong, and for nearly all of 2012, sport consistently makes its way from the back page to the front page and its ability to absorb our daily life shows little sign of abating.
vdavid@eurosport.com