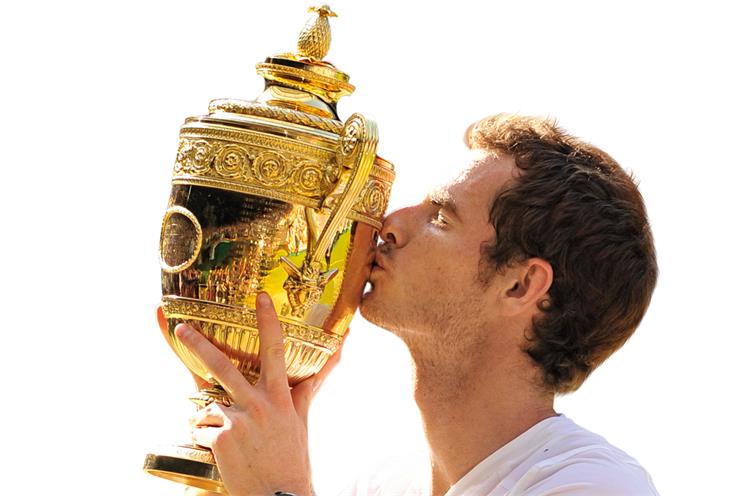 Wimbledon, the Ashes and the Lions – all institutional British sporting events. This year, we've been lucky enough to have all three in one summer. For marketers, these events are now being looked at from a social perspective, with the opportunities they present to savvy businesses up for consideration.
Not only are brands tying themselves to these events, but fans are increasingly active via social media, voicing their opinions and following their favourite people – leading to amplified consumer conversation and more data. It's interesting to find out how performance on the pitch can reflect in social prowess.

Social triumph
We wanted to put our theory to the test, so we compared the social standings of players and sponsors throughout the tournaments. Before each event, we analysed player and brand popularity, and then compared this impact with their sporting success.
Performance on the playing field was shown to have a correlation with social media interaction. Perhaps not surprisingly, Andy Murray (pictured, below), the first British male Wimbledon champion in 77 years, saw his Twitter following increase by 26 per cent, while his Facebook "likes" increased by 46 per cent – more than any other male player, and even more impressive considering he already had more than a million followers to start with on both Facebook and Twitter.
Marion Bartoli proved to be the most socially successful Wimbledon competitor, with a 531 per cent increase in followers on Twitter.
For the Ashes, Joe Root, widely seen as "the one to watch", has already seen a dramatic rise in social followers, with Facebook "likes" growing by 2,162 per cent.
On the Lions tour, surprisingly, it wasn't the man of the series, Leigh Halfpenny, who saw the biggest boost. It was Stuart Hogg, the youngest and, arguably, most versatile member of the squad. He saw his Twitter followers rocket by 125 per cent. However, all Lions players with Twitter accounts saw significant rises in their following, with an average of 36.5 per cent.
Reaping the rewards
This presents an opportunity for marketers. The volume of consumers interacting with subjects or brands they have an interest in means there is a deluge of data available to use. Unlocking key insights such as who the most influential personality on Twitter is could give marketers the ability to personalise their strategies and campaigns, create meaningful interactions and reach out to the right audience at the right time with the right services.
This can be executed through the use of a combined social and e-mail strategy. Primary goals for marketers are to understand their audience, capitalise on user-generated content and build brand loyalty. Paying close attention to major online activity could allow marketers to fulfil these objectives more successfully.
Ultimately, successful marketers are evolving with their customers, going where they are and providing them with opportunities to interact with brands. These statistics should serve as a reminder of how prevalent social media is today and how achievable, with the right application, digital success can be.
John Watton is the senior marketing director at Silverpop