Spotify "2018 goals" by Spotify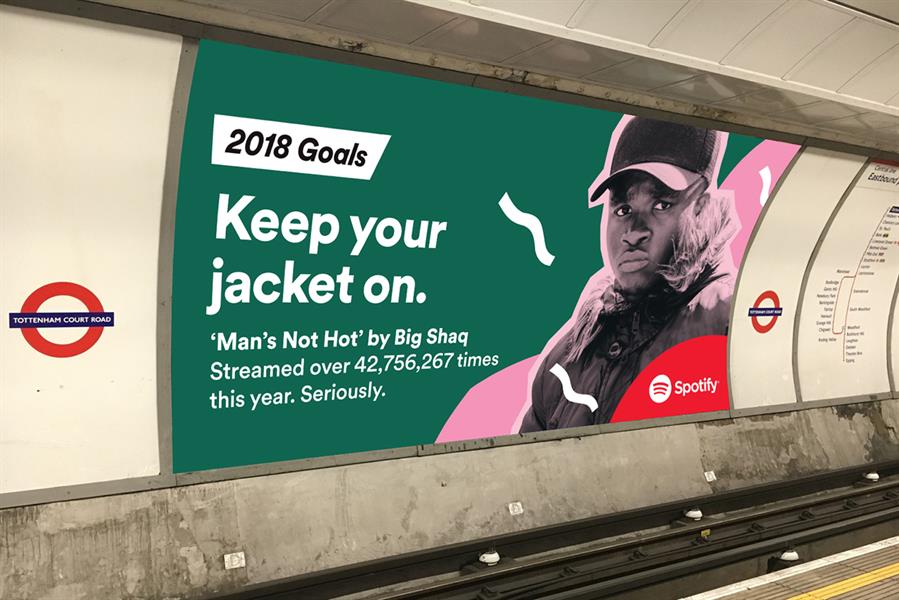 Spotify is wrapping up 2017 with its biggest marketing campaign of the year that builds upon last year's "Thanks, 2016... it's been weird".
The brand once again puts a humorous twist on user data to open a window into pop culture. Featuring 70 artists including Ed Sheeran and Sam Smith, the ads will run in 18 markets and include straplines such as "2018 goals: Be as loving as the person who put 48 Ed Sheeran songs on their 'I Love Gingers' playlist". The work was created in-house by Spotify's brand and creative team.