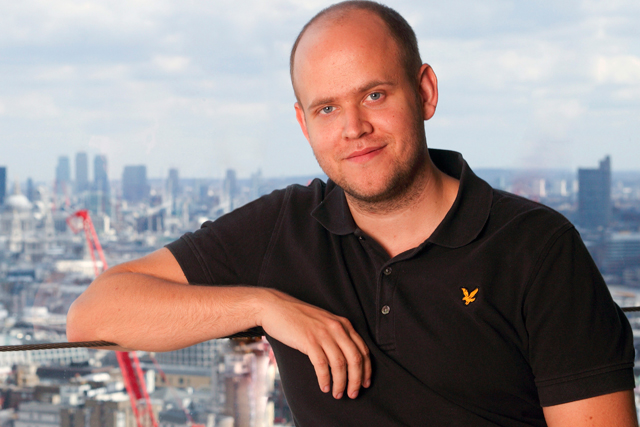 From 1 May, subscribers to the free service who signed up before 1 November 2010 will be able to listen to 10 hours of music per month, half of the current allowance. Each user will only be able to listen to individual tracks up to five times.
New subscribers will be able to listen to 20 hours of music per month for the first six months, before moving to the new allowance.
Daniel Ek, chief executive of Spotify, on the Spotify blog today, said: "The average user won't reach the limit on plays for seven out of 10 tracks, after a year of using Spotify. For those of you using Spotify to find new tracks to enjoy and share with friends, these changes shouldn't get in the way of you doing that."
He said users who think they might reach the limits should "consider checking out the Unlimited and Premium services". Spotify is offering a seven-day trial of the premium service, which costs £9.99 per month.
Spotify makes more money from subscriptions than advertising. According to its 2009 financial results, the company made £6.8m from subscriptions and £4.5m from ads in the period.
In March, Spotify announced it had amassed over one million paying users.
Prior to this (22 February), the service secured around $100m of new financing in a deal that valued the site at $1bn.

Spotify is planning to launch in the US and has assembled a North American commercial team. It is currently meeting potential advertising partners and Jon Mitchell, UK country director, is believed to be leaving the UK business to assist with the launch.