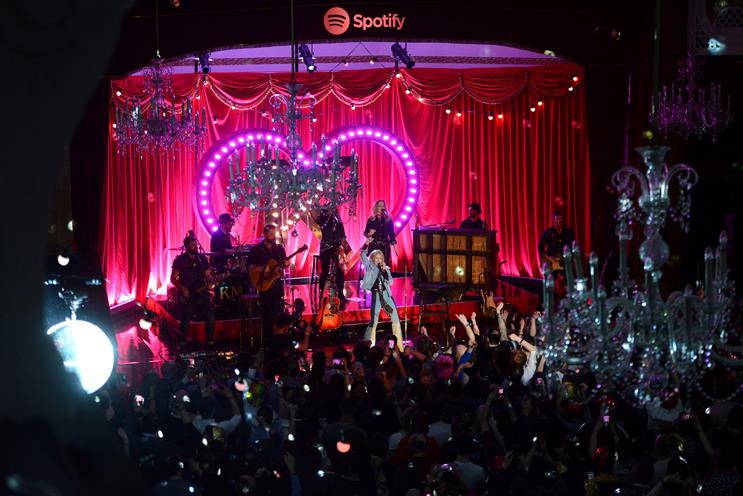 The concert at Porchester Hall in central London last night was for 300 people who the platform picked out as Minogue's biggest fans.
The star played a mixture of old and new tracks and promoted her upcoming album Golden which features a Tennessee sound mixed with her pop-dance style.
Spotify hosted a similar gig with Justin Timberlake after the Brit Awards earlier this year.