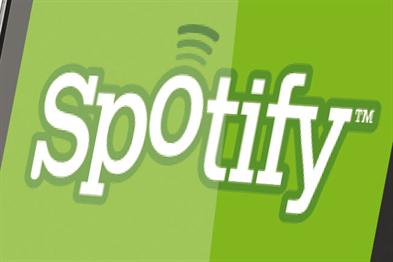 Daniel Ek, chief executive of Spotify announced the "new direction" for the company today (30 November) during its first ever press conference, streamed live around the world from New York.

He announced that developers will be able to create free music-based apps on the digital music service's platform, which could range from selling gig tickets to posting lyrics.

It has partnered with 16 companies in total, with 12 apps live in beta via Spotify's new App Finder. The wider consumer launch is due in December this year.

Ek, who co-founded Spotify five years ago, said: "This is the beginning of something game-changing for the digital industry."

The Guardian app integrates music reviews from The Guardian and Observer, enabling users to listen to the tracks they mention, while rating them, while the Rolling Stone App features editorial content from the music magazine and playlists, such as Mick Jagger's top reggae tracks.

Other apps include Last.fm, Moodagent, Pitchfork and Billboard.

Ek said the apps, which are built in HTML 5, are designed for the desktop, however being 'platform agnostic' it would eventually be looking to roll it out to other platforms over time.

The apps are available to Spotify free users as well as its paying subscribers.

Ek skirted the question as to whether it would launch any paid-for apps in the future, only saying, "We're creating this platform knowing it's the early days, and we'll figure things out along the way".

He added: "Right now, there's really no monetisation within this platform."

Today's move has been billed as Spotify stepping up the challenge to Apple's iTunes, a comparison Ek touched upon himself during his speech.

He said Spotify is the second biggest revenue generator for the music industry after Apple's iTunes, having made $150m for rights holders since it launched. He noted: "It is our mission to make access to music as an alternative to ownership."

In a similar way to Facebook's new social apps launch in October, Spotify has chosen media and entertainment partners to roll out the first tranche of music apps.

Speaking to Marketing, Ross Adams, sales director of Spotify Europe, said that as the platform opens up for third party developers, "it is only natural" other brands, such as FMCG, fashion and alcohol, will want to get involved.

He added: "But we can't have brands creating apps for the sake of it, there has to be a link with music."

Spotify has maintained control of how the apps are developed and everything gets approved by the company.

Spotify's "open" platform adopts Facebook's approach to the developer community, and is in contrast to Apple's closed ecosystem.

Spotify has been reaping the benefits of its recent tie-up with Facebook, which saw it launch a social app and make all new users sign up via the social networking site. In the past two months it signed up more than seven million new users.

Just last week, it announced that it now has 2.5m users in the thirteen countries it has launched in, paying for the service.

The company's steep licensing costs have seen it carry heavy losses over the years and its most recent Companies House filling, shows its losses exceed £26.5m for 2010. However its European revenues grew more than five fold over the year to reach ?18.06m, while it brought in ?45.7m from subscriptions.
Follow Sarah Shearman on Twitter: @Shearmans